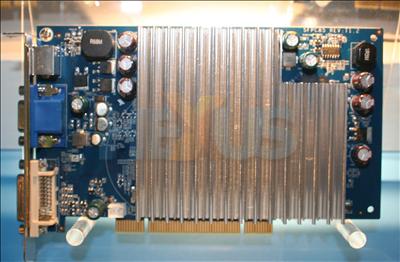 Take a look at the passively-cooled graphics card, shown above, and what do you think stands out?

We can tell you that it's a Sparkle GeForce 8500 GT. You can probably discern that much by the lettering on the PCB. Nothing wholly surprising there.

Now, take a look at the interface. It's not PCI-Express or, for that matter, AGP.

Veteran PC users will recognise the PCI interface.

[advert]So why such a bandwidth-limited interface on a modern-day £60 graphics card? Sparkle's representatives pointed out that the SKU exists to serve a market where neither faster interconnect is available - certain servers, for example. Indeed, the protocol conversion is an interesting topic in itself.

Performance, obviously, will take a hit compared to full-bandwidth PCIe, but we can see the appeal, even though it lies within a niche market.