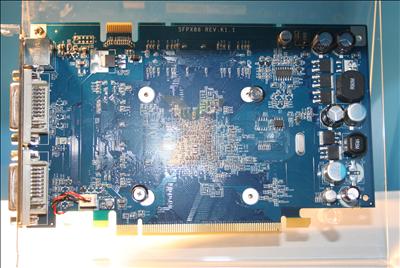 Look! Someone's stolen the GPU.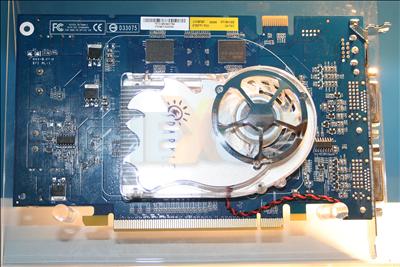 No, actually, Sparkle has turned conventional thinking on its head and created a GeForce 8600 GT with an upside-down arrangement.

[advert]The GPU is over on the flipside and the power-delivery components on the usual topside.

Think about the orientation of a PCIe card within a regular ATX-sized motherboard, the GPU's transferred heat is moved on up towards the CPU.

Ensuring that the heat-producing core is on the bottom should, in theory, help keep the card a little cooler. The proximity of the cooler to the rear of the chassis is reckoned to help, too.

Sparkle was keen to state that internal testing did show a slight drop in key temperature readings and HEXUS will be taking a look at this very card in the near future - it's due to go into a limited-run production.