With NVIDIA's GeForce 8800 GTX GPU having been released over two months ago and practically all of the NVIDIA's partners sticking (or having to stick to) the reference speeds of 575MHz core and an 1800MHz memory clock, the start of 2007 has seen some of its more enthusiast-oriented AICs launch overclocked versions of the GPU that has no current peer.

In traditional style, EVGA has announced the release of its flagship model, the e-GeForce 8800 GTX Black Pearl. Take a look for yourselves.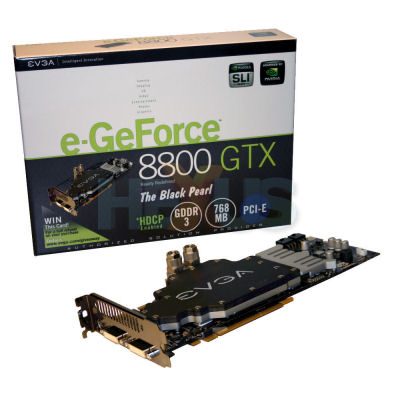 Using EVGA's Black Pearl watercooling and retailing at around £575, the special edition will ship with a core, shader, and memory clocks of 626MHz, 1.45GHz, and 2.0GHz, respectively, making it the fastest shipping GeForce 8800 GTX around. XFX, however, claims that its 630MHz/2000MHz-clocked model) may be faster, but it may all come down to shader clockspeed, so we're going to put these two cards head to head.

If watercooling doesn't float your boat, EVGA also offers the same clocks with its ACS air-cooled edition.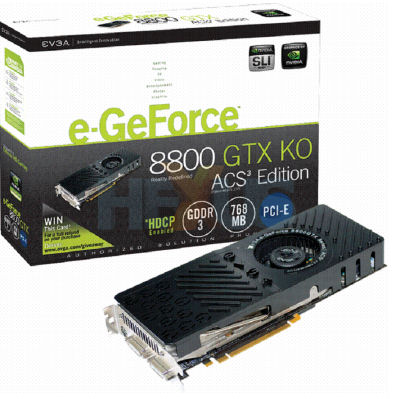 This special KO edition is expected to ship with a retail price of around £500.