We've learned that ATI's latest upcoming GPU not only fancies itself as a green beater, but as a quiet little purrer too.
First though, here's a bit more info about ATI's Radeon X1950 SKUs. It's an R580+ based product, and we're told SKUs could ship with 1GiB of GDDR4, but it seems now as though there's only 512MiB on the cards, running at 1GHz.
The reds reckon it can knock Nvidia's 7950 GX2 around a fair bit, but they won't want to be winning any awards for 'most obnoxious sounding SKU'. So, a silent cooling solution will be available to ATI's partners as an option, doing away with the fan that has, on many of ATI's SKUs over the last year or so, been cause for our frustration.
It's funny that now is the time they do this, seeing as they might actually have got the fanned cooling solution right this time around.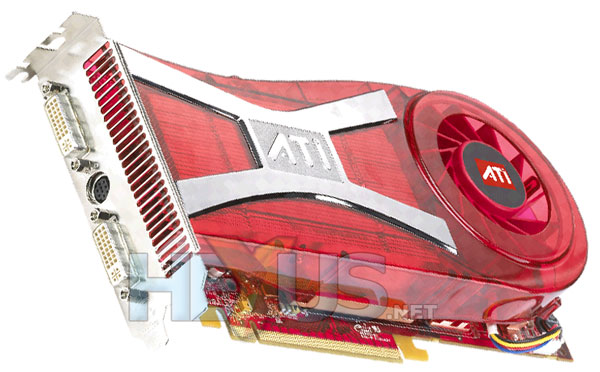 Indeed, the cooler is not only quite attractive (well, depending on if they're your 'thing') but it's supposed to be reasonably quiet too. Still, fanless equals silent, which trumps quiet.
The threat from X1950 seems to be a faster, cheaper and quieter answer to the 7950 GX2. Of course, if that doesn't prove to be the case then we might just sit around tapping our feet until we get to see what R600 has to offer. Still, we won't have to wait long to find out, we've got a date with X1950 next week...