NVIDIA's partners have been noticeably quiet at this year's CeBIT, but the AMD posse are enjoying the success of the Radeon HD 7000 series.
Continuing to make the most of a strong underlying GPU, PowerColor has revealed a custom variation of the top-of-the-line Radeon HD 7970.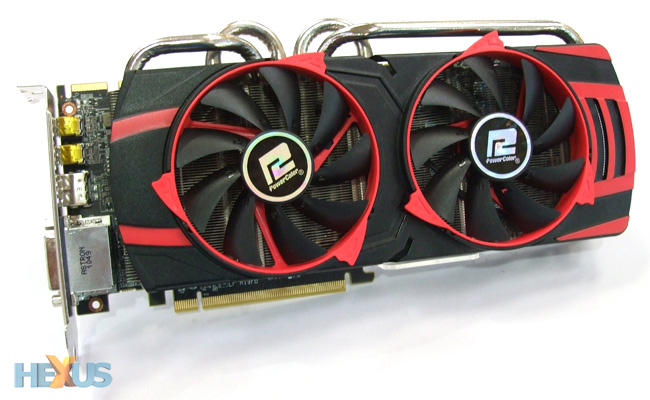 The card, dubbed the HD 7970 Vortex II, is currently on show at CeBIT 2012 and features a red-and-black colour scheme that's catching the eye of numerous passers by.
It looks meaty, it looks fast, and it does have a few tricks up its sleeve, too. First and foremost, the Tahiti XT GPU found within is overclocked to 1,050MHz (up from 925MHz), which makes this one of the fastest 7970s soon to be on the market. PowerColor tells us it's still undecided on memory clocks, but there's a good chance the 3GB frame buffer will ship at above-stock speeds.
The overclock and custom design is said to add €35 (roughly £30) to the price tag, which suggests that the Vortex II will arrive in stores priced at around £450. For your money, you get a four-heatpipe cooler and a pair of adjustable fans that, in keeping with previous cards in the Vortex series, can be lowered, raised, tilted or removed for easy cleaning.