PNY has added a liquid cooled GTX 580 SKU to its XLR8 line of graphics solutions, which we happened to report the makings of, earlier this year.
The XLR8 Liquid Cooled GeForce GTX 580 clocks in at 857MHz for the GPU, 1,714MHz for the shaders, and 4,212MHz (effective) for the 1,536MB GDDR5.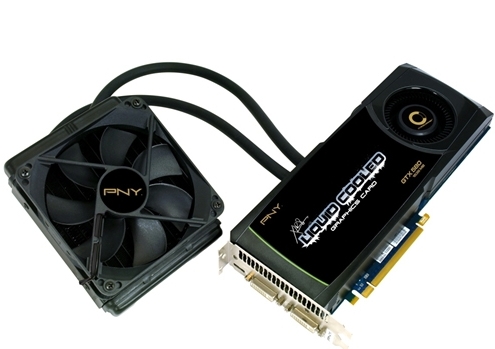 If you're wondering about the performance of the all-in-one liquid cooling solution, PNY claims temperature advantages of up to 30 per cent over a reference cooling solution. A 30 per cent reduction in operating noise is also quoted, and there's also the mention of increased overclocking headroom.
PNY's suggested price tag for its XLR8 Liquid Cooled GeForce GTX 580, comes in at £469.