Boosting memory capacity is one way of differentiating your wares, and EVGA has looked to the GTX 570 to do just that.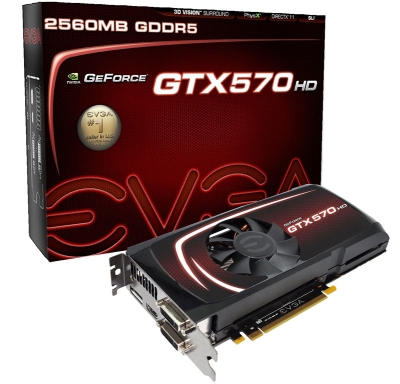 Rather than the 1,280MB GDDR5 you'd find on a vanilla GTX 570, EVGA's new outing debuts with a total of 2,560MB - running at 950MHz (3,800MHZ effective). The GPU is clocked at 732MHz, with the shaders running at 1,464MHz. There clearly aren't any factory-fresh overclocks part of this equation.
It's also said that the PCB is an in-house design from EVGA - shorter than the reference offering from NVIDIA. The company's online store has the new GTX 570 flavour priced at just shy of $400 USD.