If you've got your heart set on an HD 6990, and factory-fitted liquid cooling is what tickles your fancy, PowerColor is going to do its best to tempt you with the LCS HD 6990.
The images below show us that the company is beavering away on an offering that uses a liquid cooling solution from EK Water Blocks, to squeeze as much potential as possible out of AMD's flag bearer. What's more, it looks like they've shimmied everything into a single-slot powerhouse.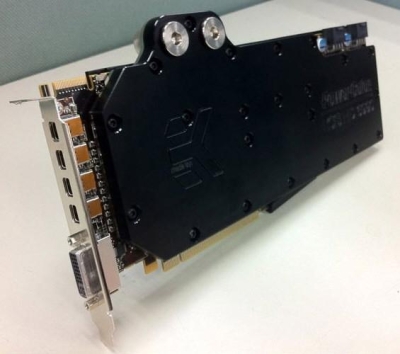 The PCB itself is believed to be reference-based, and there's no clock speed information at the moment, yet it's reasonable to assume that PowerColor will be doing some tinkering in the overclocking department, before the cards hit the marketplace.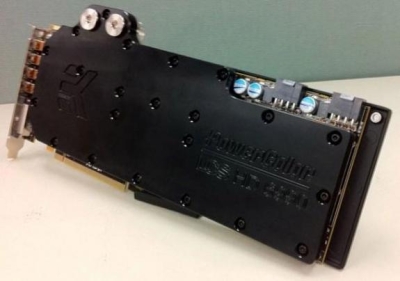 Mum's the word when it comes to suggested pricing, but naturally, expect a significant price premium.