Beastly power
Word on the grapevine is that March 2011 is the month of release for the very best graphics cards from AMD and NVIDIA.
AMD's plans for graphics-card supremacy have already been put into action with the release of basic details for the upcoming Radeon HD 6990 - a dual-GPU monster that's primed for multi-monitor action. NVIDIA's response, GeForce GTX 590, is slated for a mid-March launch, according to industry sources.
The annual technology fest that is CeBIT, held in Hannover, Germany, gives AMD and NVIDIA's partners an opportunity to showcase unreleased cards to whet enthusiasts' appetites. Sapphire has taken such a step by throwing a Radeon HD 6990 card into a suitably high-end PC.
While AMD was coy about press posting pictures showing the rear of the card - where the dual GPUs are housed - Sapphire let us loose with the camera.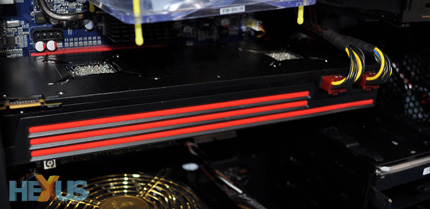 The big beastie's two Cayman-based GPUs sit side by side.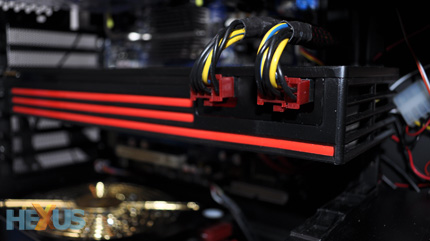 Make sure you have a really meaty PSU - this bad boy can consume 300W, we're told.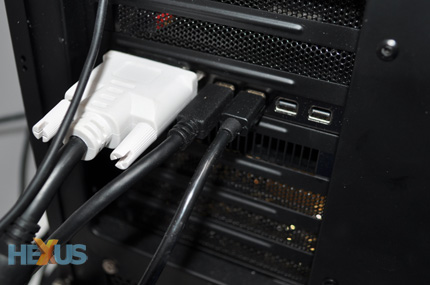 And a novel rear section, which includes four DisplayPort and a DVI connector. You'll need a soon-to-be-released DisplayPort v1.2 splitter for extra monitor support, though.
Want more, here's Sapphire's Bill Donnelly waxing lyrically about having a card at CeBIT 2011.
Basic Gameplay
The behemoth's pixel-munching talents were displayed by hooking up three displays in a 3x1 Eyefinity multi-monitor setup with a native 5,760x1,080 resolution. A very early build of Codemaster's DiRT 3 was set to maximum in-game quality together with 8x AA.
Smooth and fluid through the most graphically-intensive of sections, playing the game for a few minutes highlighted that there's significant power on tap, though just how much is yet to be revealed through cold, hard numbers.
But if I were a betting man, I'd say the GPUs' frequencies are lower than the Radeon HD 6970 - OK, I cheated and took a peek in the Catalyst Control Centre when Sapphire wasn't looking - so it may not quite be as fast as two HD 6970 GPUs in CrossFireX. What's more, should the CCC information prove to be correct, there may well be both 2GB and 4GB versions of the range-topping card.
Noise
It's difficult to determine the noise output of the card with a trade show is literally being built in the background. Putting an ear right next to display outputs indicated that, under load, the dual-GPU card's noise output subjectively feels to be lower than, say, a GeForce GTX 480.
Super-early impressions, then, are positive, but there's little point in conjecturing just how it will compete against the GeForce GTX 590 until the benchmarks are in.