AMD recently announced that custom cooled and factory overclocked versions of its mid-range Radeon HD 6800-series GPUs would be starting to make their way to the market. Now, we're seeing some of the first up-tuned Barts-based cards courtesy of long-time partner HIS.
First up is the 6850 IceQ X. Although the card ships at reference speeds of 775MHz for the 960 shaders and 4,000MHz for the 1GB GDDR5, it comes equipped with HIS' custom IceQ cooler. As well as keeping the card up to 13°C cooler than the stock design, the quad-heatpipe cooler should be significantly quieter - up to 7dB, apparently.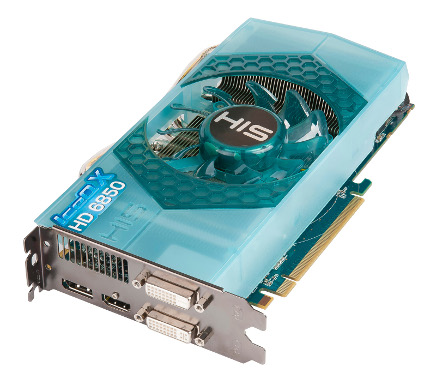 In addition, the custom board gets the benefit of a dynamic phase-control PWM IC and solid state chokes and capacitors, which should help the card to be more stable and longer lasting.
For those in need of a little more speed, HIS is also launching the IceQ X Turbo. The basic design is the same as its stock clocked little brother, but the manufacturer has bumped the clocks up to 820MHz for the core and 4,400MHz for the memory. Of course, the custom cooler should give the cards a bit of breathing room to hit higher frequencies if you feel adventurous.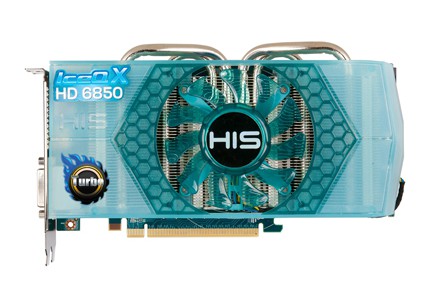 Otherwise, the cards support all of the normal 6800-series bells and whistles, including three-way Eyefinity, two-way CrossFireX and AMD HD3D.
Unfortunately HIS hasn't released any information on pricing or availability, but we'd expect the card to be available soon for a small premium over the stock versions of the HD 6850.