Enter Barts Pro
The well-publicised leak of AMD's upcoming Radeon HD 6870 managed to whet many an enthusiast's appetite late last week, but there's plenty more to come.
In the coming weeks, AMD will spread its Radeon HD 6000-series architecture - codenamed Northern Islands - across a wide range of market segments, and we're now getting a first glimpse at the company's mid-range and low-end solutions.
According to the latest rumours originating in China, this here is the Radeon HD 6850; a mid-to-high-end offering that's destined to slot in directly beneath the HD 6870.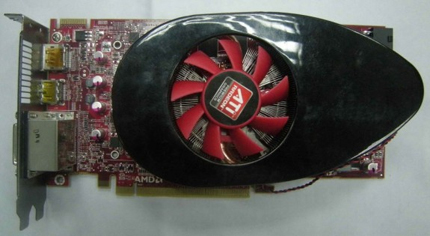 Said to be based on the Barts Pro core, the card is rumoured to be clocked at 725MHz and features a 1GB frame buffer operating an effective 4,000MHz via a 256-bit bus.
Judging by the image, the card will require at least a six-pin PCIe power connector and will occupy two slots. Two-way CrossFire support is literally on the cards, but at this point any perceived specification has to be taken with a pinch of salt.
Caicos makes an appearance
Following on from the 6850, Chinese website ChipHell has chimed in with an image of what's believed to be the first product from the Radeon HD 6300-series, presumably the Radeon HD 6350.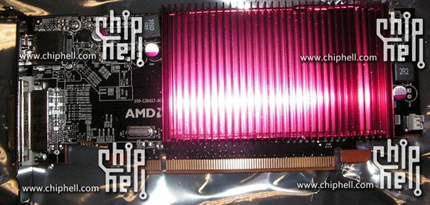 Based on a 650MHz Caicos core, the low-profile, low-end card is believed to feature 1GB of DDR3 memory hooked up via a 64-bit bus.
With support for UVD3 - and perhaps AMD HD3D - the Radeon HD 6350 looks set to become a feature-packed successor to the current entry-level 5450.
How AMD's entire 6000-series range will fall into place remains unclear, but we're on course to find out sooner rather than later. According to the grapevine, Northern Islands GPUs will be officially introduced sometime next weekend. Friday October 22nd is the date floating around the web.