AMD's Radeon HD 6000-series GPUs are expected to be shown to the press in the next week or so, but that won't stop the rumour mongers from posting fresh leaks on the updated cards.
The latest - predictably from China - claims to be of an AMD PDF fully detailing the HD 6870 and 6850 cards that are expected to be the first to reach the market. As has been mooted, the document seems to confirm that the HD 6870 will be based on the Barts XT core that is suspected to be a beefed-up version of the chip found in the HD 5770.
What's catching everyone's attention is that the reference card seems to have five outputs - two DVI, one HDMI and two Mini DisplayPort. Presumably this could allow someone to run five simultaneous displays right out of the box, though remember that previous cards haven't allowed displays to be connected to both DVI connectors and the HDMI port at the same time.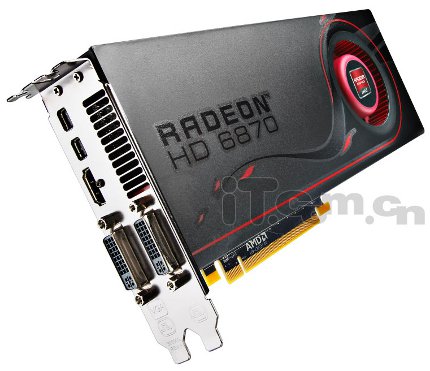 Otherwise, the card seems to be similar in size to the Radeon HD 5850, though the angle makes accurate estimates difficult. Also note that the ATI sticker on the fan hub has been replaced by one baring the new AMD Radeon logo.
Though the shots of the PDF are in simplified Chinese, all of the previously rumoured features seem to be present, including AMD HD3D. It also lists 'EyeSpeed', though it isn't clear exactly what this is.
While the level of detail makes these slides seem fairly legitimate, something about the fan sticker just doesn't sit well with us. The perspective seems to be off a little, possibly calling the legitimacy of the picture into question.
Either way, the rumours and whispers will soon be put to rest when AMD sets the record straight on its upcoming cards in the very near future.