The downside of many HTPC chassis is that they sacrifice size so that they won't look out of place in an entertainment rack or under a TV. This means that you're often stuck with underpowered low-profile video cards.
While these are fine for video playback, they leave much to be desired when it comes to gaming.
Not content to merely offer single-slot and passively-cooled Radeon HD 5700 cards, PowerColor has today announced a low-profile HD 5750 1GB for the HTPC crowd.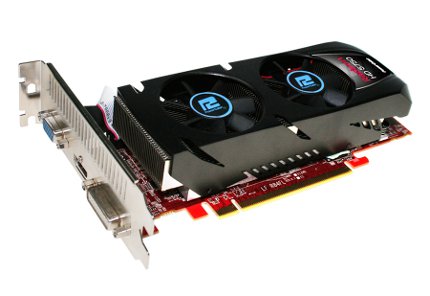 The completely-redesigned board features standard clock speeds of 700MHz for the core and 1,150MHz for the 1GB GDDR5 frame buffer. The heat generated by the core is removed by a custom twin-fan cooler which promises to keep the board at a reasonable temperature even in smaller cases.
The board features DVI, HDMI and VGA outputs, though the latter will obviously be sacrificed if you use the included low-profile bracket.
This should be a great option for anyone look for some casual gaming on the big screen, and will certainly offer better performance than most other low-profile cards on the market. We're a little concerned that the fans doesn't exhaust air out of the rear, which could make this HTPC card run hot - and possibly loud - in a small case with poor airflow.
PowerColor's announcement suggests that the HD 5750 Low Profile Edition will be available soon, but there's no mention of pricing just yet.