ASUS' engineers must be a dreamy bunch. Designing run-of-the-mill graphics cards and motherboards simply don't get their creative juices flowing, so when the boss is away, out comes the pen and paper, soon to be filled with sketches of outlandish and monstrous hardware.

Just look back to the ASUS ROG MARS, launched just under a year ago and marked by pulling two GeForce GTX 285s on to one PCB. Putting that extreme know-how into good use, the simply massive ROG ARES, released last week, purports to be the fastest graphics card in the world.

The two special-edition cards serve as a warm-up and prelude to the maddest project of the lot - putting two GeForce GTX 480 GPUs on to one PCB.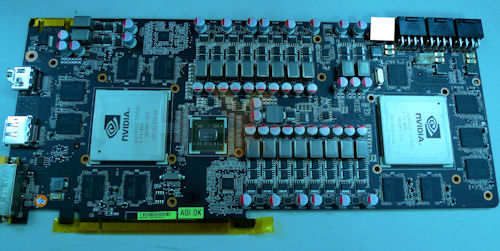 Click to enlarge


Based on a stupefying-sized PCB and carrying what are rumoured to be two full-fat GeForce GTX 480 GPUs (GF100-375-A3) internally hooked-up via a high-speed NF200 bridging chip, the MARS II has the provenance to provide some electrifying numbers.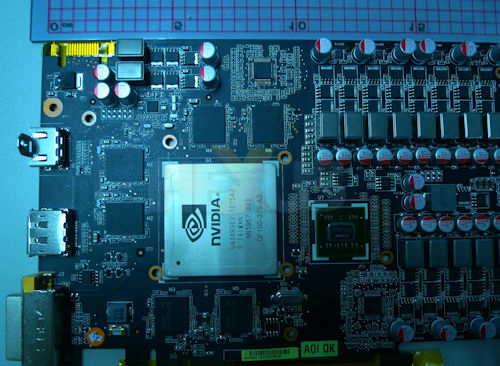 Click to enlarge



Each GPU's six 64-bit memory controllers are serviced by, we imagine, double-density, double-width GDDR5 - that or a further 12 chips on the back. Three eight-pin PCIe connectors provide enough juice - to the tune of 450W-plus, it is reasonable to assume - and we're guessing that the sheer size of the proposed cooling would make the ARES' blush. Indeed, it wouldn't be surprising if this was a watercooling-only product.

Should this product come to bear before the next round of GPU updates, the MARS II would be the baddest - and undoubtedly most expensive - graphics card in the world.