We know NVIDIA's GeForce GTX 465 is coming - heck, we've already seen it benchmarked - but we haven't yet laid our eyes on any retail cards.
Fortunately, it seems you won't have to wait until next month's Computex for what could be an official unveil as Turkish website donanimhaber.com has jumped the gun and unearthed a shot of ASUS's upcoming ENGTX465.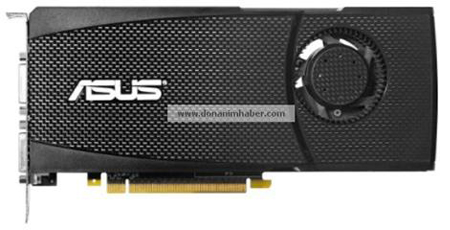 The card, pictured above, is said to measure 10 inches in length - which, surprisingly, makes it half an inch longer than the GeForce GTX 470.
There's a spec sheet to go with the card, and it confirms recent leaks. NVIDIA's reference design will sport a GF100 Fermi core clocked at 607MHz, an estimated 352 shaders clocked at 1,215MHz and 1GB of GDDR5 memory hooked up via a 256-bit bus and operating at an effective 3,206MHz.
Still no mention of pricing or an official launch date - but leaks containing those details surely can't be far behind.