If you're after some DirectX 11 goodness but insist on maintaining a near-silent computing experience, PowerColor has itself a solution.
It's dubbed the PowerColor SCS3 HD5750, and it's a passively-cooled take on AMD's mid-range ATI Radeon HD 5750 GPU.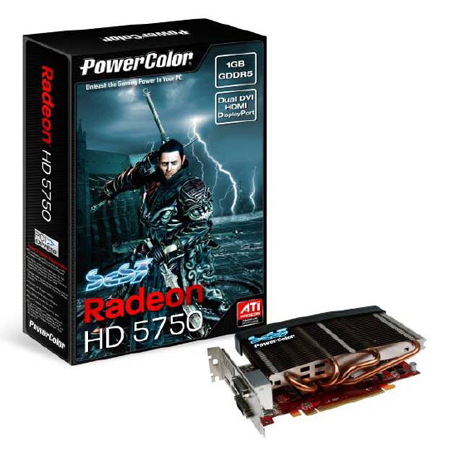 Seeing as we found AMD's card to be a cool customer when equipped with a Sapphire heatsink and fan, it's no surprise to see a passive offering - but PowerColor's card doesn't make light work of the task at hand.
Cooling the card is a copper base connected to four copper heat pipes and a 32-fin heat sink. PowerColor has managed to retain AMD's stock frequencies - that's 700MHz for the 40nm GPU and 1,150MHz for the 1GB of GDDR5 memory - but there's no mention of temperatures just yet, and we'd be inclined to suggest that you may need a chassis with above average air flow.
The card features dual-link DVI, HDMI and DisplayPort outputs, and offers full support for ATI Eyefinity. It could be seen as something of a high-end HTPC solution, but judging by the above picture, you'll need at least two free expansion slots.
Interested? PowerColor tells us it'll hit retail on November 20th priced at $149 (roughly £90 excluding local taxes).