We already know that AMD is planning a dual-GPU variant of its top-end ATI Radeon HD 5870, and we saw the card pose for the cameras back in September.
Fast forward a month, and the card is back in the limelight - with a few extra details. According to reports, AMD is planning on dropping its "X2" nomenclature and will instead refer to its extreme dual-5870-GPU card as the ATI Radeon HD 5970. One would assume, then, that a card equipped with a pair of 5850 GPUs would surface as the ATI Radeon HD 5950.
There's no official confirmation on that branding just yet, but the folks over at alienbabeltech.com have managed to score a closer look at the card itself, revealing just how big this monstrosity really is.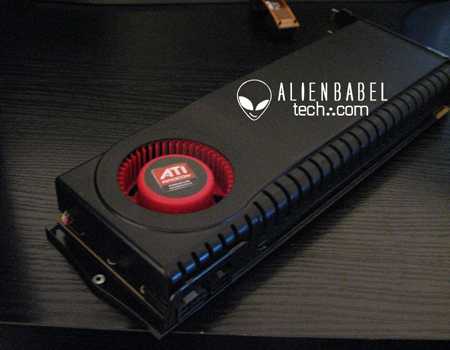 Looks like just an elongated Radeon HD 5000-series card, until you flip it over to reveal the dual-GPU goodness.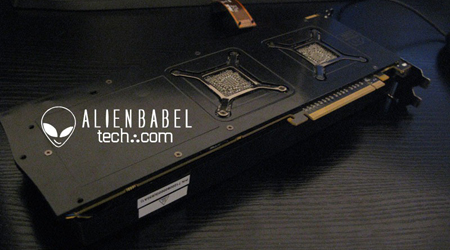 That promise of performance supremacy isn't without its drawbacks, however. The card is said to measure a whopping 342.9mm in length (13.5in), and it uses both an 8-pin and a 6-pin power connector.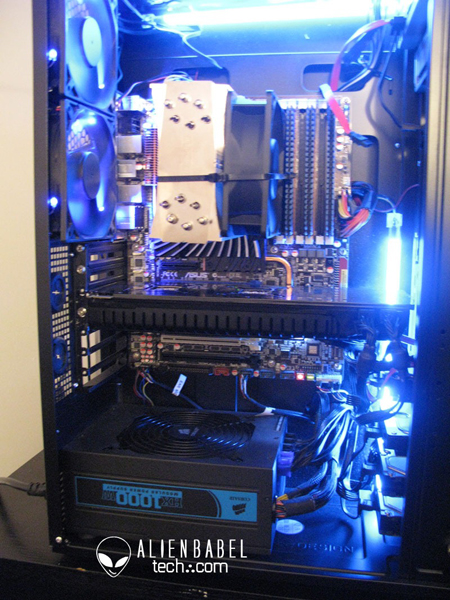 Housed in an Antec 1200 chassis, it leaves little room to work with, and we're also told that the card's cooling solution comprises of a fan that tops out at a massive 4,700rpm.
The good news is that AMD has been in touch to state that the pictured card is merely an engineering sample, suggesting that we should see some refinements before it hits retail. Speaking of which, there's still no mention of pricing or availability, but we'd recommend you start saving now - this one isn't likely to be cheap.