We've found Sapphire's Radeon HD 5750 to be a decent mid-range performer, but if you're looking for improved out-the-box cooling and greater overclocking headroom, it looks as though there's a Vapor-X edition in the works.
The card, pictured below by hardwarecanucks.com, is said to be making its way to retail early next month and features a derivative of Sapphire's popular Vapor-X cooling technology.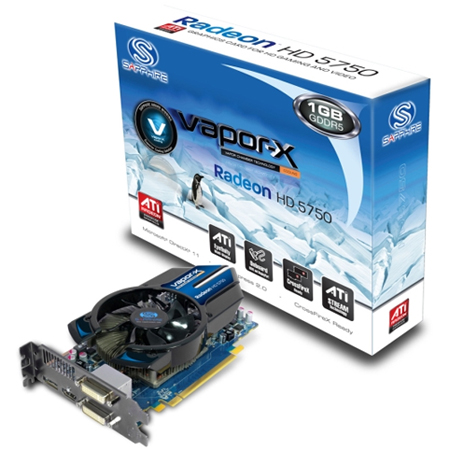 Despite the ramped-up cooling, Sapphire's card is expected to ship with stock frequencies - that's 700MHz for the GPU and an effective 4,600MHz for the 1GB of GDDR5 memory.
There's no word on pricing just yet, but with Sapphire's stock 5750 card priced at around £120, there's a chance the 5750 Vapor-X will find itself closing in on 5770 territory.