With AMD and NVIDIA taking their time to launch next-generation GPUs, partners are having a hard time in selling present technology without resorting to killing the price.

A case in point is HIS' Radeon HD 4890 1GB card, clocked in at reference frequencies of 850MHz core and 3,900MHz memory.

Upon launch, in April 2009, the card etailed for around £220. Right now, the same card can be picked up for almost £100 less. Have a read of the review to see how it performs.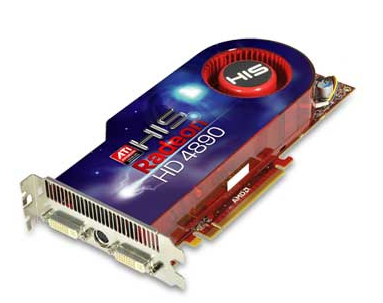 Scan is etailing the card on its 'Today Only' page for £125.35, including free delivery.* You need to click on this link for it to be added to your basket at the correct price. How soon before we see them at below £100, we wonder. Be quick, the page is usually updated in the afternoon with a selection of new products.

*As always, UK-based HEXUS.community discussion forum members will benefit from the SCAN2HEXUS Free Shipping initiative, which will save you a further few pounds plus also top-notch, priority customer service and technical support backed up by the SCANcare@HEXUS forum.