Sapphire has today launched its Radeon HD 4730 graphics card, and added that the card will be exclusive to the EMEA market.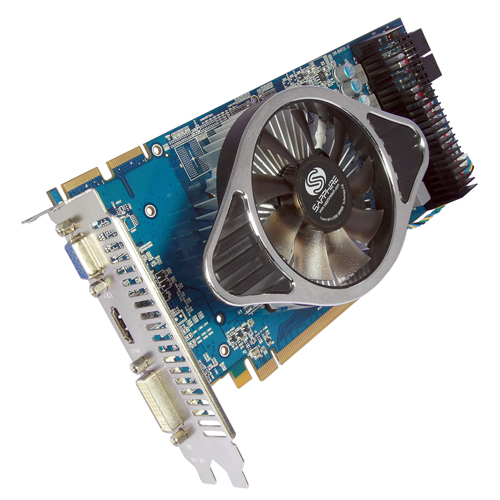 The Sapphire Radeon HD 4730, pictured above, features a core clocked at 750MHz and 512MB of DDR5 memory clocked at an effective 3,600MHz. It's armed with 640 stream processors and a 128-bit memory bus width.
Sounds a lot like a Radeon HD 4770, but despite its 4700-series branding, the card is built on a 55nm fab and could be considered a 4800-series card trimmed down, re-jigged and re-badged.
That might be why AMD has been notably quiet about the launch of Radeon HD 4730-based parts, and we're led to believe that Sapphire and PowerColor will be the product's only manufacturers. Nonetheless, the card's here, and it could prove to be mightily important. Here's why:
AMD introduced its 40nm ATI Radeon HD 4770 back in April, and we found it to be arguably the best graphics card for under £100. Fast forward a few weeks and stock of 4770 cards is seemingly impossible to find. Herein lies a problem - for AMD at least. With the bang-for-buck offered by the 4770, the Red Team's 4830 and 4850-based cards aren't as appealing as they once were, and AMD needs something to fill the void - enter the Radeon HD 4730.
AMD only knows when the mighty-impressive 4770 will resurface, but if the goodness of 40nm doesn't matter to you, a 55nm 4730 might be the ideal alternative. Sapphire hasn't yet mentioned pricing, but we'd expect a figure in the region of $80.