ECS showcased its forthcoming Black and Silent series range of graphics cards at COMPUTEX '09. No pricing was available at present but the cards should start to become available in about two months time, we were told. All Black Edition cards should offer 15% higher performance than standard product based around the same GPU, and ECS is, obviously, also planning to allow for a bit of extra headroom on top of that should the consumer decide they want to try and push the clocks even higher.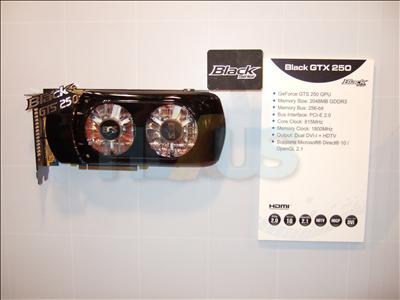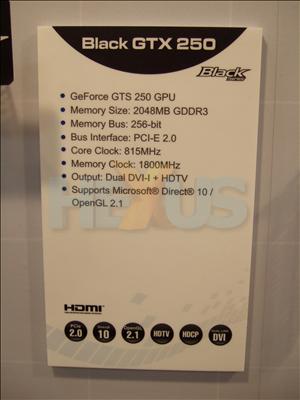 Shown above is the 2GB GTS 250. We reckon it's practically pointless to have that much on-board RAM on a mid-range GPU.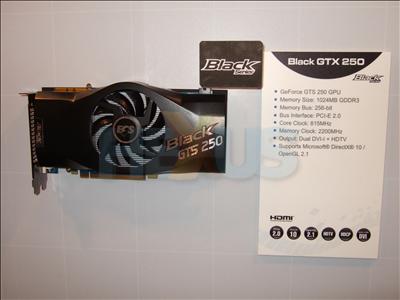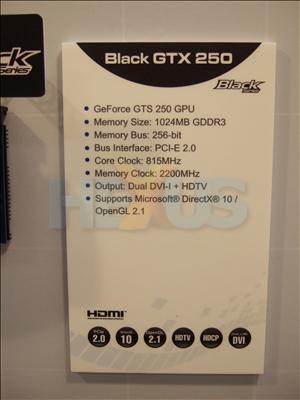 Shown above is the 1GB GTS 250, note the higher memory clock than the 2GB version.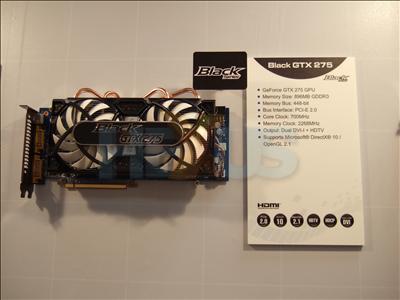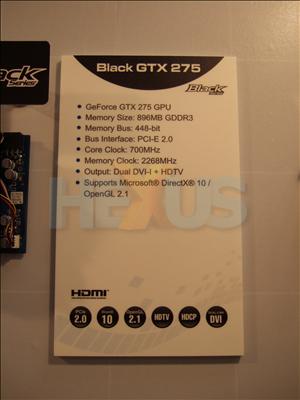 Last but certainly not least is the GTX 275 896MB offering.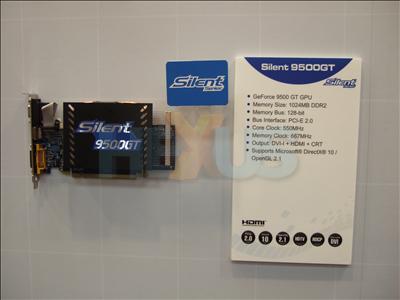 First of the Silent range - passively cooled, in other words - on display is this 1GB 9500 GT-based card.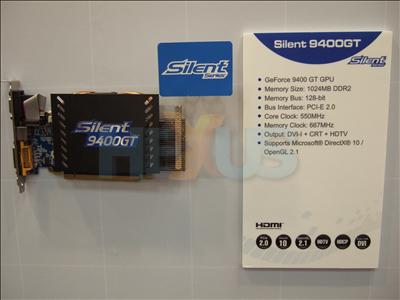 Next we have the 9400 GT offering which also ships with a 1GB frame-buffer.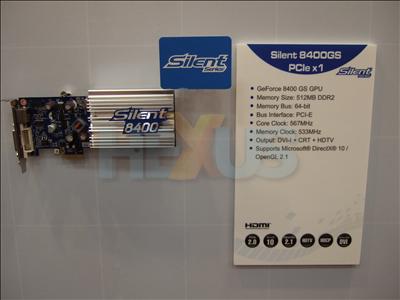 Finally, this 8400 GT offering is pretty innovative in only requiring a PCIe x1 slot.