Hot on the heels of our in-depth review of the ATI Radeon HD 4770 512MB graphics card, which looks set to be the star of the sub-£100 market, Sapphire has launched a card that's based on the reference design.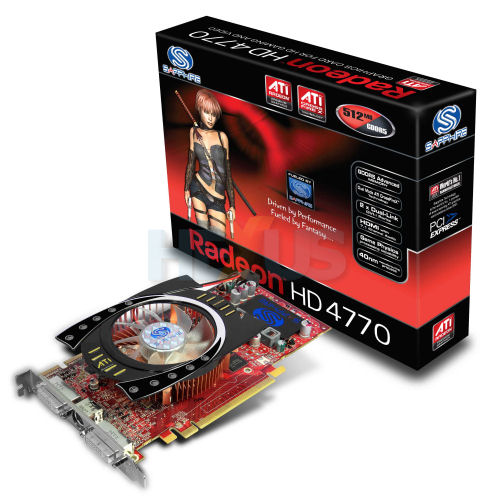 We looked at an HIS card in the original review and the Sapphire is largely the same, shipping with the same cooler that's not quite as attractive as ATI's own - a beefier card that was seeded to press, designed to wow them into thinking it is how all HD 4770s will look.

Anyway, Sapphire's HD 4770 512MB adds in what appears to be a small heatsink to the voltage-regulation components but is specified with the same 750MHz core and 3,200MHz GDDR5 memory clocks. You'll see a lot of these generic-looking cards this week, and manufacturers will differentiate on price and bundle.

Falling in with the rest of the crowd, we reckon the Sapphire model to retail for £85 or so. Expect to see a passively-cooled and then pre-overclocked version coming in the next two to three weeks.