Excellent gaming performance for under £100
We concluded earlier today that AMD's Radeon HD 4830 plugs the all-important £80-£100 sector with an up-to-date graphics card that competes favourably against previous-generation GPUs and NVIDIA's current preferred offering, the GeForce 9800 GT 512MB.
If you're on the lookout for excellent gaming performance at the sub-£100 price point, you might be waiting for AMD's partners to line up their offerings and two of the first come from Sapphire and HIS.
Both manufacturers have opted not to stray from AMD's reference clocks with their first 4830-based boards, providing 640 stream processors clocked at 575MHz, a GPU clock of 575MHz, and 512MB of GDDR3 memory clocked at an effective 1,800MHz.
Cooling, however, has changed from AMD's reference design in favour of a custom heatsink and fan. We've yet to see real-world temperature figures, though, so we'll reserve judgement on how each cooler compares.
Early availability appears to be slim, but Sapphire's offering is available to pre-order at Ebuyer.com at a cost of £99.99. We're hoping to see etailers update their listings throughout the day and prices may lower as products become readily available.
Sapphire Radeon HD 4830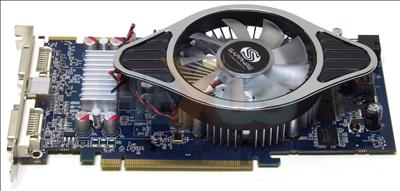 HIS Radeon HD 4830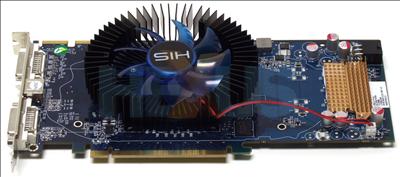 For an in-depth look at the technology powering these cards, and a performance evaluation, please refer to the HEXUS.net review. To take a closer look at the products themselves, you'll find additional images on the following pages.
Official product pages: SapphireTech.com and HISDigital.com