Sapphire has today announced the availability of its Radeon HD 4870 TOXIC graphics card. As you're all aware, Sapphire's TOXIC cards come pre-overclocked and this one is no exception.
The Sapphire HD 4870 TOXIC Edition, pictured below, provides a core clock speed of 780MHz - up from the standard 750MHz - and 512MB of blazing-fast GDDR5 memory clocked at an effective 4,000MHz.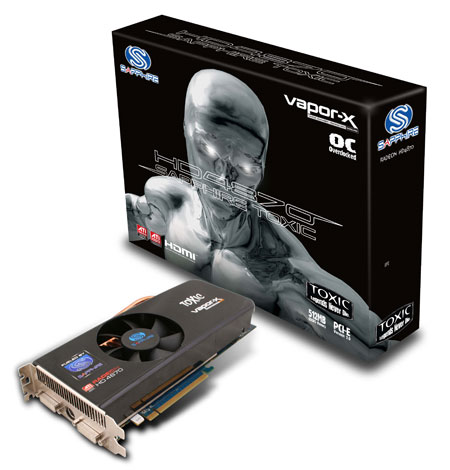 AMD's reference cooling solution has been scrapped and replaced with the dual-slot Sapphire-exclusive Vapor-X. The cooler uses Vapour Chamber Technology (VCT) and features three heatpipes and a thermally-controlled fan. The end result, says Sapphire, is a "more efficient and quieter cooling than competing solutions for this generation of high performance graphics."
There's no word on pricing for the Sapphire Radeon HD 4870 TOXIC just yet, but it's shipping as of today and we can expect them at retail very soon.
Official press release: NOW SAPPHIRE HD 4870 goes TOXIC!