Intel, the world's largest semiconductor manufacturer, has announced that its Nehalem processors will be branded as Core i7 when they launch later this year.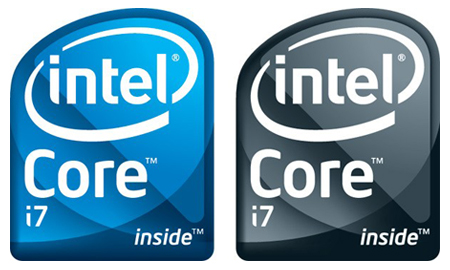 The shiny logo, similar in size and design to Intel's existing Core 2, will be blue for standard models, and black for Extreme Edition CPUs.
Intel's first Core i7 processors, codenamed Bloomfield, are expected to land in Q4 as 2.66GHz and 2.93GHz parts, accompanied by a range-topping 3.2GHz Extreme Edition.
Meanwhile, speculation is rife as to why Intel has chosen Core i7 as the name for its Core 2 successor. Many have suggested that Nehalem is technically Intel's seventh-generation architecture, and that i7 could simple stand for Intel 7.
Our first reaction to the proposed branding wasn't exactly a good one. Core i7 doesn't quite roll of the tongue, though, Apple fans will no doubt be happy to see the "i" nomenclature getting even more exposure. Microsoft, similarly, may appreciate the similarity between Core i7 and Windows 7.
What do you think of Intel's chosen name for Nehalem? Did you have any imaginative names or your own, or were you secretly hoping for a return of the Pentium brand? Share your thoughts in the HEXUS.community forums.
Related reading
Intel's Nehalem to launch in September?
Mainstream Nehalem chips in Q4 '08, says leaked Intel roadmap
Intel's 2.66GHz Nehalem chip to target the mainstream at $284?
Intel's Nehalem roadmap revealed: Lynnfield and Havendale in Q3 '09