Sapphire today launched its Radeon HD 4850 TOXIC Edition graphics card. As you're all aware, Sapphire's TOXIC cards come pre-overclocked and this one is no exception.
The Sapphire HD 4850 TOXIC Edition comes in with a clock speed of 675MHz and 512MiB of memory clocked at 1,100MHz. That's a healthy bump from the standard speeds of 625MHz and 900MHz.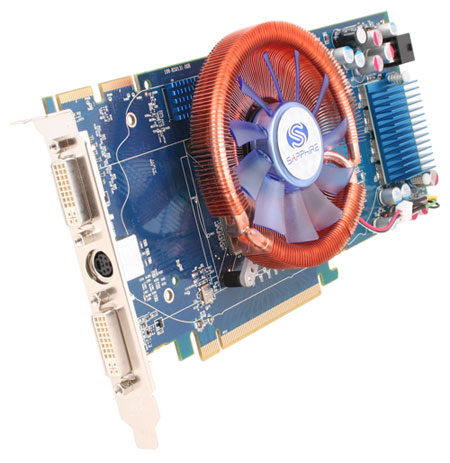 In addition, the TOXIC Edition card does away with AMD's reference cooling solution in favour of Sapphire's tried-and-trusted Zalman alternative. Sapphire states that Zalman's heatpipe cooler results in the card running "at much lower temperatures than the standard design," and quieter, too.
The TOXIC card isn't the only new addition, there's also a new Radeon HD 4850 armed with 1GiB of RAM - aimed at the user who demands more memory for specific applications like rendering, says Sapphire. Though this one offers twice the memory, it comes with near-standard clocks of 625MHz core and 993MHz memory, and just a reference cooler.
There's no word on pricing for either card just yet, but Sapphire tells us they're shipping as of today and we can expect them at retail very soon. On the other hand, if you just can't wait, Sapphire's standard 512MiB Radeon HD 4850 is in stock and available from Scan.co.uk for £128.
Official press release: HD 4850 goes TOXIC as SAPPHIRE Strengthens HD 4800 series with two new models