Nvidia GeForce RTX Super series
Yesterday reports started to emerge pointing to the imminent launch of Nvidia's rumoured GeForce RTX Super graphics cards. In the afternoon VideoCardz said it had "confirmed" the announcement of the GeForce RTX Super series for Tuesday, 2nd July. On that date Nvidia would take the wraps off the RTX 2080 Super, RTX 2070 Super, and RTX 2060 Super. However, tech sites won't be able to publish reviews of custom cards until a week later, VideoCardz asserted.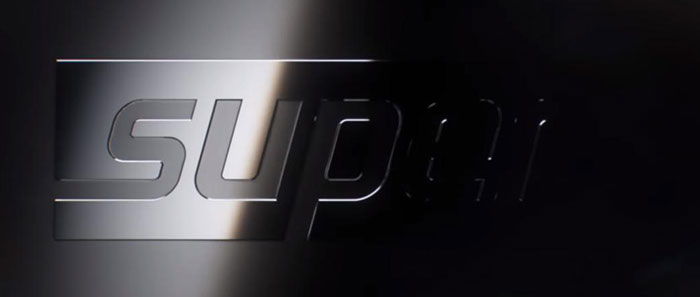 The above is interesting enough in its own right but towards the evening, Twitter-based tech news hawk Komanchi started to share screenshots and links of EEC trade body shipping manifests, like this one from Asus, from Gigabyte, and from Palit. These trade documents indicate that there will be a huge amount of new graphics cards dropping on the above indicated date.
The Gigabyte haul might be the most impressive. This well-regarded PC, laptops and components firm has signalled its intention to ship 21x RTX 2080 Super variants, 26x RTX 2070 Super variants, and 22x RTX 2060 Super cards. Those familiar with Gigabyte's wares won't be surprised to hear there will be Aorus cards in the mix, and variations with and without OC, Pro, Gaming, WindForce, White, and other permutations.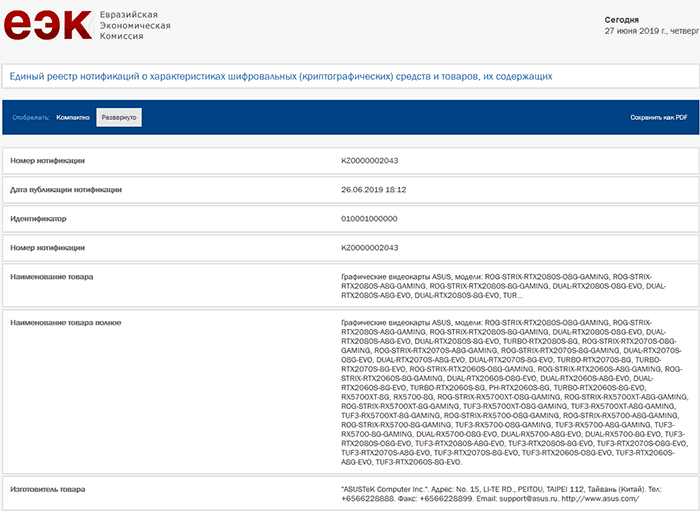 You will find that VideoCardz has tabulated all the options coming from Asus, Gigabyte and Palit in a much more eyeball friendly set of tables than if you ponder over the respective EEC listings.
AMD Radeon RX 5900, 5800, 5700, and 5600 series
The EEC spill doesn't stop with Nvidia GPU based products. Komanchi and VideoCardz mined the EEC databases further yesterday evening to come up with some interesting listings for imminent AMD Navi graphics cards.
So far we only have been officially told about the AMD Radeon RX 5700 (XT/Anniversary). However, it looks like lots more models are on their way from the likes of Asus, Gigabyte, and Sapphire. The latter listing can be found in the EEC database here and intriguingly you will find the following mind-boggling list of products:
RX 5950XT, RX 5950, RX 5900XT, RX 5900, RX 5850XT, RX 5850, RX 5800XT, RX 5800, RX 5750XT, RX 5750, RX 5700XT, RX 5700, RX 5650XT, RX 5650, RX 5600XT, RX 5600, RX 5550XT, RX 5550, RX 5500XT, RX 5500, RX590XT, and RX 590.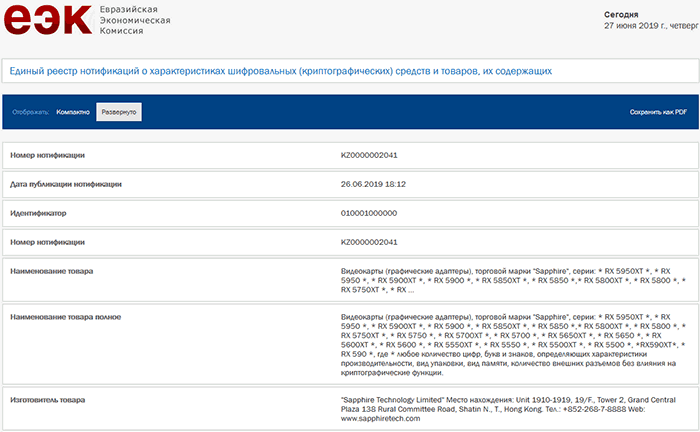 Looking at other manufacturers like Asus and Gigabyte, only RX 5700 and RX 5700 XT models have been spotted. In the case of Asus for example, it will deliver ROG Strix OC and Advanced versions, TUF and Dual family cards, and reference models.
As a reminder, we are expected to see the first Radeon RX 5700 series cards launch on 7/7. The launch of third party AMD Navi based designs may be delayed until a month after that.