A Sapphire product manager and PR director have been speaking to the Chinese tech press about plans for Navi GPU launches next week. In brief, Sapphire, arguably the closest of AMD's GPU partners said that AMD will launch a pair of Navi GPU-based graphics cards on the 27th May. That date coincides with AMD's keynote, hosted by Dr Lisa Su on Monday, 27th May at 10:00am in Room 201 of the Taipei International Convention Centre (TICC) in Taipei.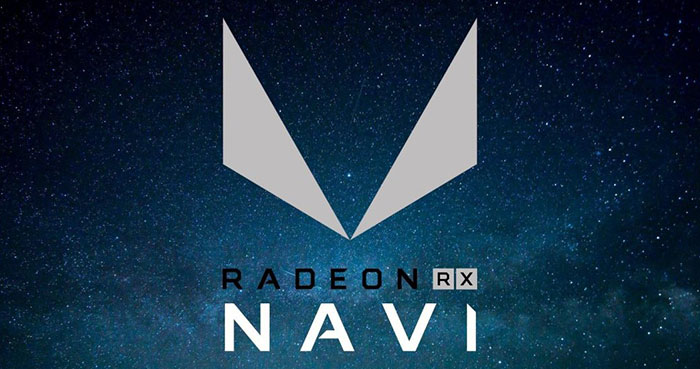 AMD will be aiming at the lucrative upper-mid range graphics cards market with its first brace of Navi releases. The Sapphire reps pleasingly clear and precise about what we will see unveiled next Monday, which could be the major reason that the source has since been taken down. I've bullet pointed the key news below for the greatest clarity.
o Costs US$399
o Performs somewhere between GeForce RTX 2060 and RTX 2070 levels.
o Costs US$499
o Performs "stronger than RTX 2070"
No specialised raytracing hardware
Other important details spilled by the Sapphire reps includes the assertion that these Navi GPUs won't come with dedicated raytracing cores. However, they indicated that such technology would indeed debut as part of "next year's new architecture".
Sapphire fans might be happy to hear that the firm is working on custom designs for its Navi GPU based range of graphics cards. In particular "work on a 'Toxic' version of Navi is complete, and it is watercooled," said one of the reps to the Chinese journalists.
In previous analysis we have noted that the Radeon VII will remain the top-end graphics card from AMD for the time being. These first two Pro and XT Navi GPU based products will sit somewhere beneath this level (and the RTX 2080 level) of performance in general.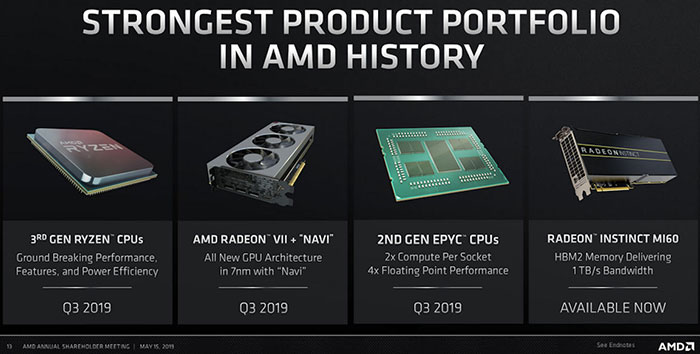 After the unveiling at the Computex show on 27th May, enthusiasts and gamers will have to wait until AMD's E3 show Next Horizon Gaming Event on 19th June for a deeper dive into Navi products and their capabilities, with products at last becoming available from 7th July onwards.
Source: Zhihu via TechPowerUp