Last week there were some rumours swirling around that firstly, AMD Radeon VII graphics cards would be in short supply and, secondly that there would be "no custom Radeon VII graphics cards," made by AiBs (such as Asus, Gigabyte, MSI, Sapphire etc). AMD made an official statement to indirectly deny the former assertion, saying simply that there would be enough Radeon VII supplies to meet gamer demand. However, nothing was said with regard to third party design variations.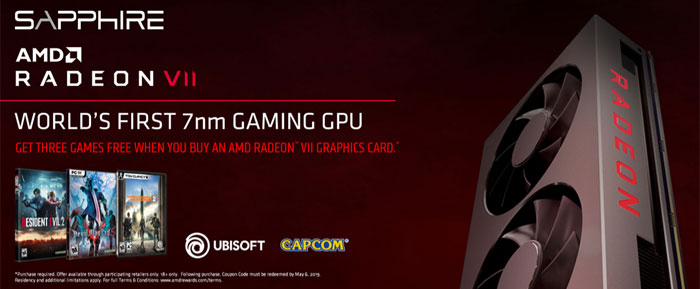 In the last few hours a pair of third party branded Radeon VII graphics cards have entered the public stage and both are based upon the reference model. Yesterday evening OC3D spotted the ASRock Radeon VII Phantom gaming graphics card, as listed by a retailer by the name of PC_Shopping. Earlier this morning TechPowerUp noticed that Sapphire had listed its Radeon VII 16G HBM2 graphics card. Only the packaging and little stickers on the triple fan hubs distinguish these from reference designs.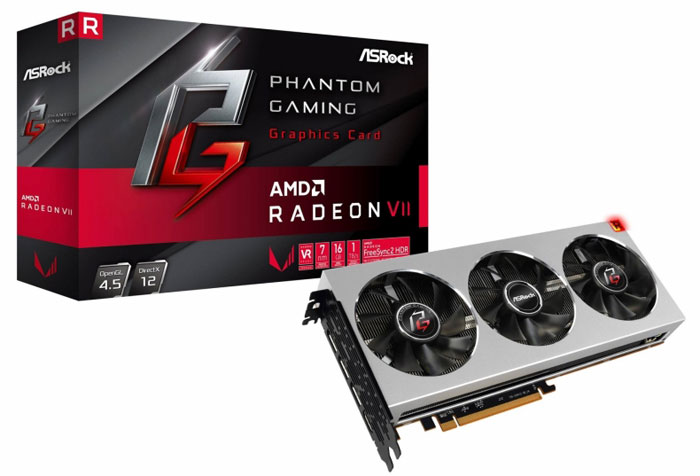 The Sapphire news is the most interesting as it is accompanied by a full set of product pages with an overview plus specifications, downloads, and galleries sections. A small discrepancy is noted by TPU regarding the boost frequency of the Sapphire card. The site says that it had previously seen the boost frequency of 1800MHz mentioned by the company, but the official specs page, as now published, has this figure at 1750MHz. TPU reckons that AMD.com supplied cards may have higher boost clocks out of the box.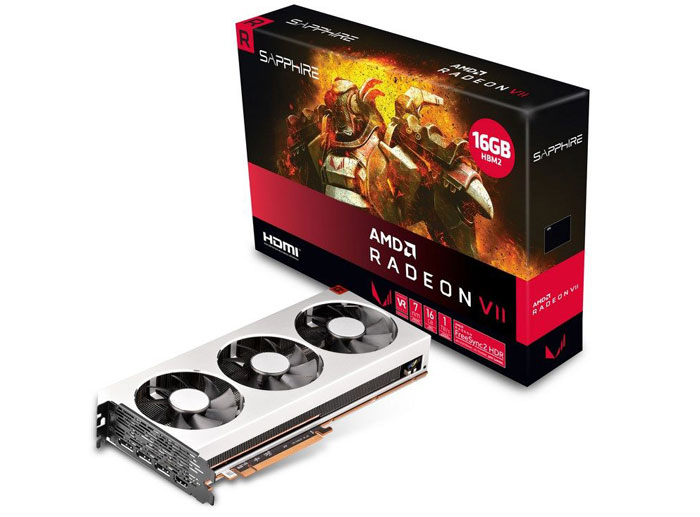 AMD Radeon VII graphics cards are expected to become available from 7th Feb. MSRP is $699, and with no real difference between brands to be seen (all reference so far) the pricing should reflect this. According to AMD's own tests the Radeon VII trades blows with Nvidia's RTX 2080 and is on average 28 per cent faster than the RX Vega 64. Expect these comparisons to come under the close scrutiny of third party reviewers ahead of, or at least coinciding with, the launch date.