PowerColor has launched its Red Devil RX 590 8GB GDDR5 graphics card. The firm claims that the new SKU "brings new blood to the mainstream market, performing more than 10% over the comparable priced cards." It goes on to describe the product as a "no brainer" on its News Centre page headed with the date "2018-11-15". Never mind, the RX 590 has already been widely spotted as reported here and on many other PC hardware tech sites.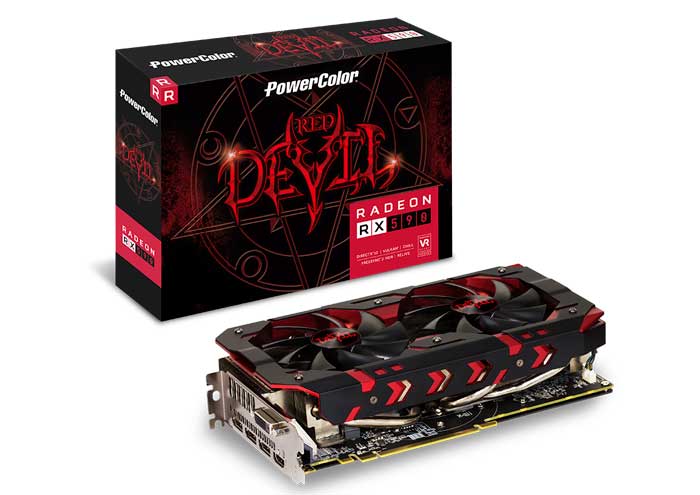 It is confirmed in this official but premature PowerColor news release that powering the new card is AMD's newest gaming RX590 GPU built on 12nm. It asserts that the RX 590 can easily cope with 1080p gaming "at the highest settings with uncompromised graphic details". PowerColor highlights the fact that its Red Devil RX590 boasts a core boost clock of 1576MHz, which is a "17 per cent clock speed increase over the RX 580 at no power consumption increase".
The PowerColor Red Devil RX 590 is fitted with 8+6 power connectors, and uses a 6+1 multi-phase power design. DrMOS tech is present to improve power efficiency and stability. This double fan design looks a lot like the Red Devil RX 580 Golden design with its cooler and heat pipes. Mute fan tech is present here too, which as you might divine from the name turns off the fans when the GPU is idling or below 50°C. A switchable BIOS is installed with performance and quiet modes for convenience.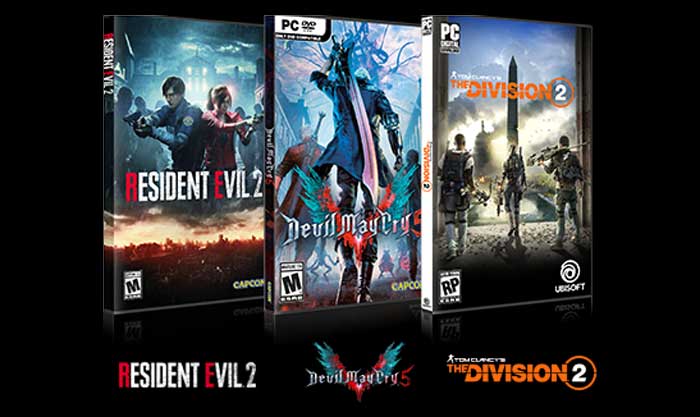 It is revealed that this new graphics card comes with a tempting bundle of games said to be worth $180; Resident Evil 2, Devil May Cry 5 and The Division 2. PowerColor says the bundle of RX 590 graphics card and games will be available worldwide from 15th Nov. We haven't been supplied pricing details. Full tech specs from the PowerColor site are reproduced below.
Graphic Engine: Radeon RX 590
Stream Processor: 2304 Units
Video Memory: 8GB GDDR5
Engine Clock: Up to 1576MHz
Memory Clock: 2000MHz (8.0Gbps)
Memory Interface: 256bit
BUS Standard: PCIE 3.0
Standard Display Connectors: DL-DVI-D/HDMI/DP X3
DirectX Support: 12
Power Connector: One 6-pin + One 8-Pin PCIE Power Connector
Minimum System Power Requirement: 650W
*Specifications subject to change without notice.