The online FINAL FANTASY XV Benchmark graphics card comparison page has yielded another interesting set of results. Last month we saw benchmark scores shared there from the GeForce RTX 20 series, ahead of when third party review testing was allowed. This time the results include a graphics card dubbed '66AF:C1' in the 1400p and 2160p benchmark tables.
VideoCardz brought the result to our attention and asserts that the 66AF:C1 is an AMD Radeon Vega 20 GPU based graphics card. Evidence of this comes from official Linux driver references for AMD Vega GPUs.
While it may indeed be a Vega 20 based graphics card that has popped up in the FFXV tests, there is some doubt that it is a Radeon RX Vega, as AMD has only confirmed that the new Radeon Instinct, featuring 7nm Vega, will be released this year. It is possible that the board is an engineering sample of such a pro accelerator, with display connector(s) used for testing.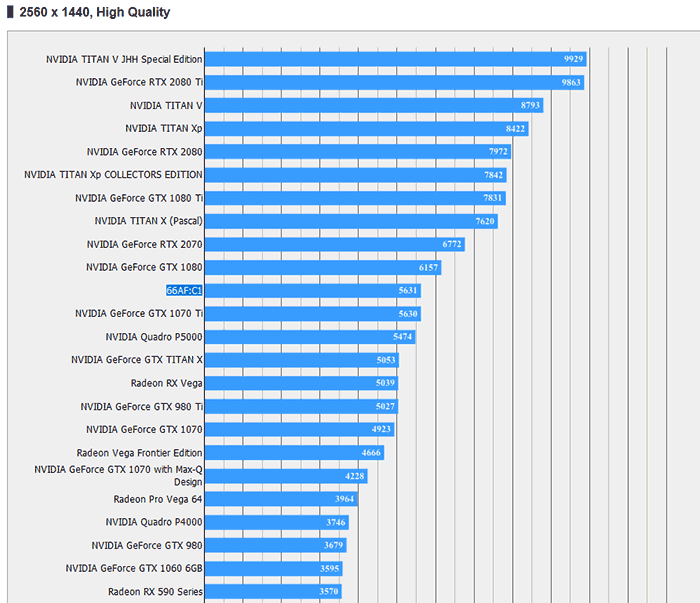 If you head on over to the FFXV benchmark tables page there are several tables featuring the 66AF:C1 device ID, and in all of them it nestles closely below the Nvidia GeForce GTX 1080. It is closest in 4K gaming tests it seems, I've embedded example tables above and below.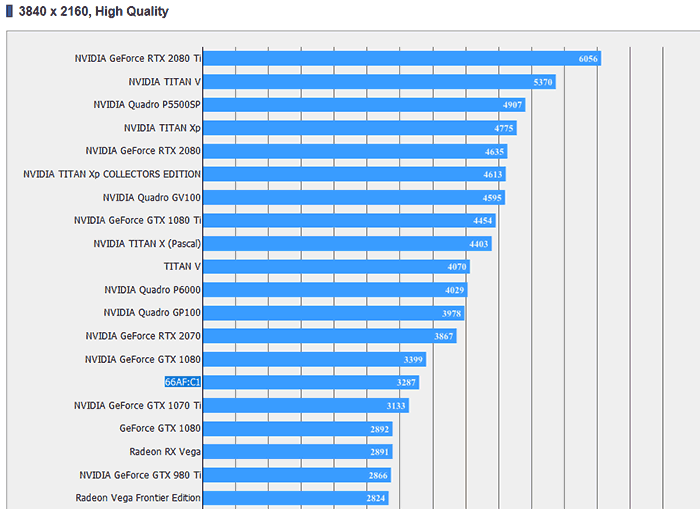 Vega 20 is expected to be faster and more power efficient thanks to the use of the 7nm node. It can also be paired with up to 32GB of HBM2, though that amount will be limited to top-end professional solutions.
At the start of the week we shared news on the 7nm AMD Navi GPU based graphics cards currently in testing in AMD's labs. It is supposed to be these that will be launched as Polaris replacements, not products based upon 7nm Vega chips. The source report, from Fudzilla, pointed to Navi-based GPUs facilitating graphics cards with GTX 1080 level performance, arriving at approx US$250, sometime next year.