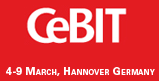 A GeForce 9800 GX2 is a GeForce 9800 GX2 is a GeForce 9800 GX2, right?

That's true, in the main, but EVGA was keen to point out that it had a water-cooled version, part of its Black Pearl range, ready to go.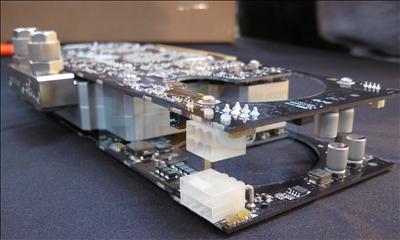 You can see that rather than have two GPUs on a side-by-side basis on a single board - as per the Radeon HD 3870 X2 - NVIDIA chooses to have individual PCBs, for both, that face each other, with the cooling taking place in-between.

Water-cooling the twin-GPU beast should make it clock a few per cent higher than the plethora of air-cooled cards that will be available on launch day.

We wait to see just how panic-inducing the pricing of this model will be. Any change from £500? The general consensus from the HEXUS camp is not much.