A few months ago you could snag AMD's top of the range Polaris Radeon RX 480 card, packing 8GB of GDDR5 and get a free copy of DOOM, for £200 or less. Now that card has been superseded by the slightly faster RX 580 but prices are much more expensive, if you can find stock. As regular HEXUS readers will be aware this market price action is all down to the popularity of modern AMD GPUs in cryptocurrency mining.
We mentioned that AMD and Nvidia were preparing port-less graphics cards aimed at the cryptocurrency market, a few weeks ago. A week ago VideoCardz shared images and specs for mining cards from the likes of Asus, MSI and Colorful. The rationale behind these products is that they will be cheaper for miners, stripping away unnecessary ports etc. They will help relieve pressure on the PC graphics card market. Last but not least these cards will not cause gluts in the second hand GPU market when they reach the end of their money-making life.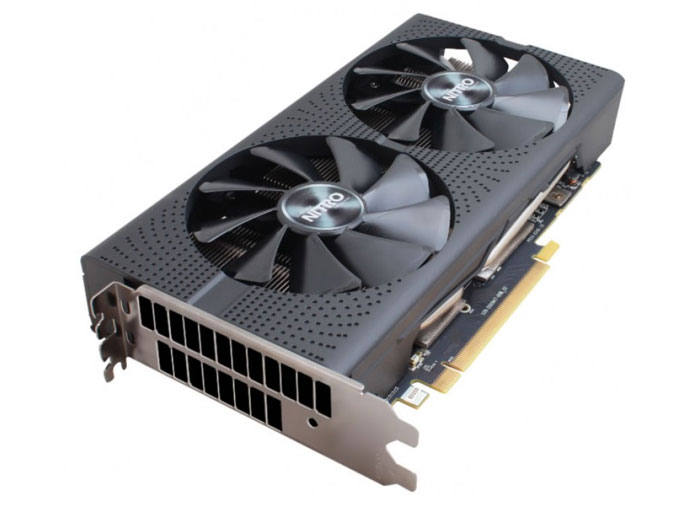 Over the weekend a Reddit user spotted OC UK had started to list the Radeon RX 470 MINING Edition 4096MB GDDR5 card. In the specs Sapphire claims that card can achieve 23-26MH/s with "low power 122W", and it is "perfect for mining". In the more regular specs we usually consider for graphics cards this RX 470 offers 32 CUs with 2048 Stream Processors, a GPU boost clock of 1236MHz and a memory clock of 1750MHz giving an effective 7000Mbps.
The Sapphire Radeon RX 470 Mining Edition looks identical to the modern graphics cards from Sapphire we have reviewed since last year except for the obvious - there are no monitor connection ports. Remember those were cut to save cost, and warranties are reduced too, this one has just a one year guarantee. The price of the card I have detailed above is £248.99, for pre-order.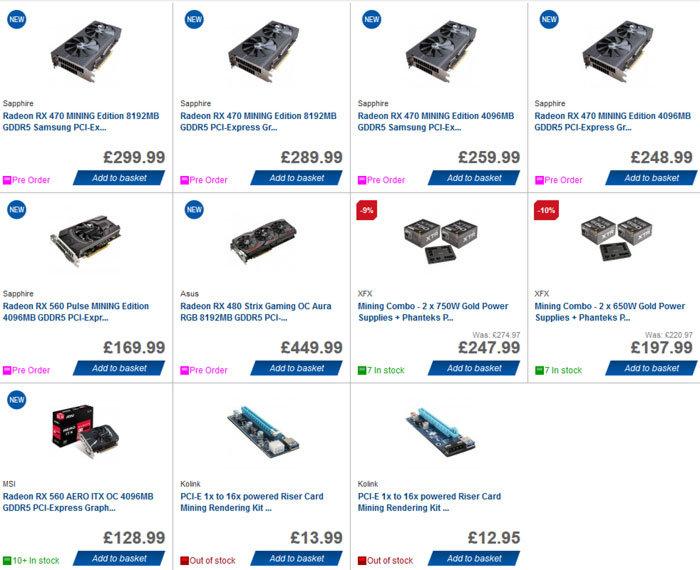 Poking around the OCUK site, that's not the only mining card from Sapphire that has been listed over the weekend. You can also see 8GB RX 470 cards, and a Radeon RX 560 Mining Edition with 4GB of GDDR5. The multiple versions of 4GB and 8GB RX 470 cards offer slightly different hash rates. Interestingly, in the search results list, we see the Sapphire PULSE RX 560 mining card at £169.99, with the MSI RX 560 Aero ITX OC listed alongside at just £128.99.