Gainward CoolFX SLI Graphics



What's better than two graphics cards in SLI mode? Why, that'd be two watercooled graphics cards in SLI mode. We've got a couple of pictures in from CeBIT of Gainward's CoolFX solution for their SLI setups.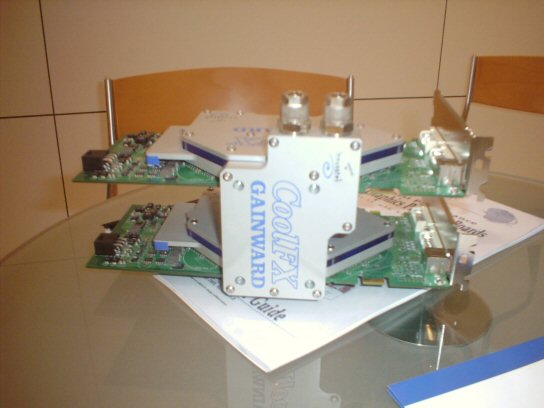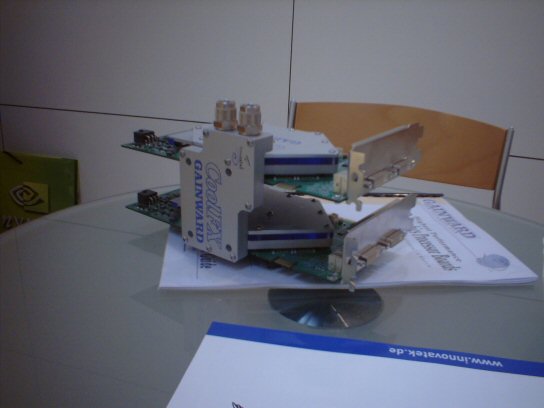 I think we can safely say that an SLI waterblock like this is going to be rather heavy, however the fact that both cards are connected together by a hulk of metal should stop them bending and these boards at least still use dual backplates, presumably to provide extra support when installed in a case.