HEXUS recently broke the news concerning the departure of legendary CPU architect Jim Keller from AMD. Keller appears to have moved on as the Zen project was complete, as far as his involvement was required. Now HardOCP has discovered that another AMD stalwart has left the company: AMD Corporate Fellow Phil Rogers. However Rogers hasn't just left AMD to play golf or work through his bucket list, he is currently employed by Nvidia as its Chief Software Architect, Compute Server.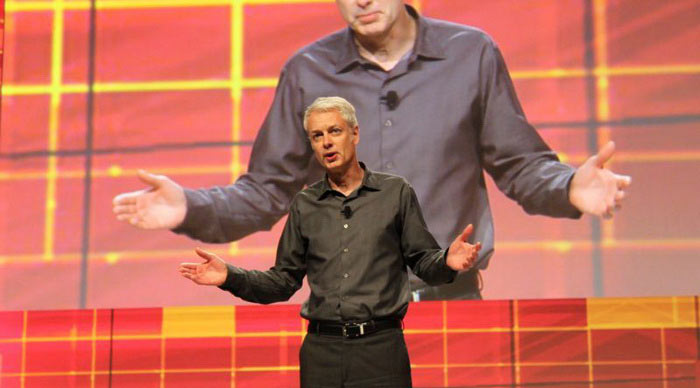 As an AMD Corporate Fellow, Rogers was a highly valued and important person to the chipmaker. Rogers worked for 21 years at (ATI) AMD, with the last 8 of these as a Corporate Fellow. He had been responsible to software development necessary to support AMD's thrust into heterogeneous computing.
It must be noted that Mr Rogers was also a major contributor to the HSA Foundation and acted as its president until this move. Rogers often pushed forward the AMD vision while presenting and discussing HSA and related technologies at various conferences and keynotes.
In a similar way to Jim Keller leaving after the foundation for the first generation Zen processors is done and dusted, some might think Rogers work at AMD had reached a crossroads as the HSA 1.0 specification was finalised and released a few months ago.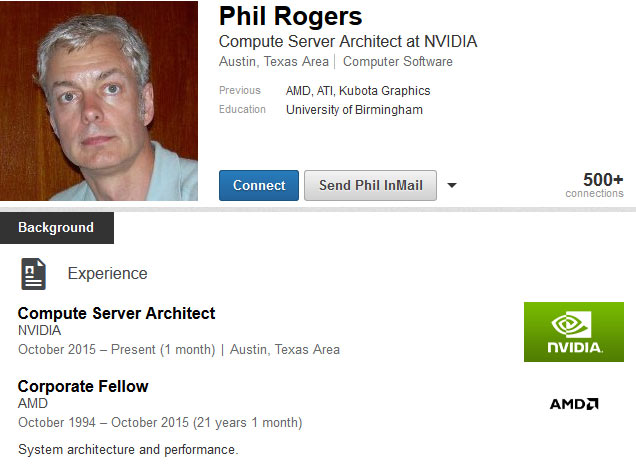 It would be very interesting to know Phil Rogers' brief at Nvidia. His HSA expertise could possibly be used to help Nvidia finesse its Pascal NVLink CPU and GPU interconnect technologies. At the time of writing, neither AMD nor Nvidia have released any statement concerning Phil Rogers' change of employment.