Wanna a see what a quad core Core 2 Extreme CPU looks like? Come on then...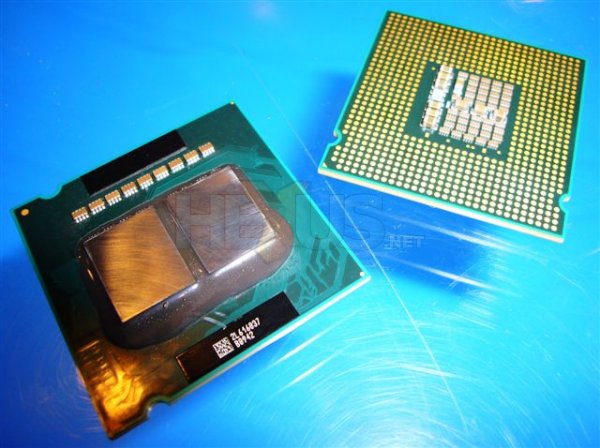 As we mentioned in a previous IDF story, the QX6700 has four 2.67GHz cores, made out of what is essentially two dual-core dies bound to the same packaging. Combined, this gives the Core 2 Extreme QX6700 a TDP of 130W.
It's coming in November, to give enthusiasts something to drool over. We asked Intel's Steve Smith what he thought of the QX6700 and the fact that it's only two months away. All he did was this: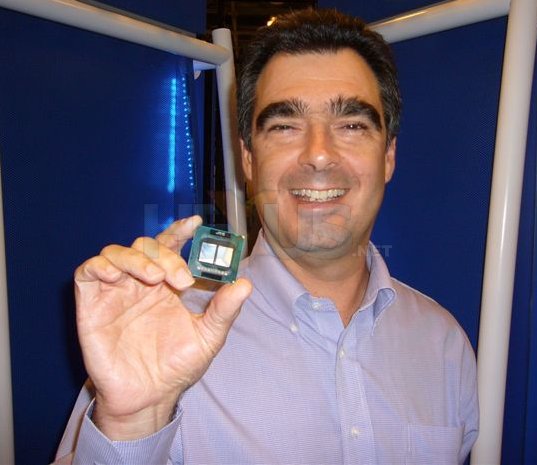 Says it all, really.