Paul Otellini took a moment out of his IDF keynote address to reaffirm Intel's commitment to lowering power consumption for its chips.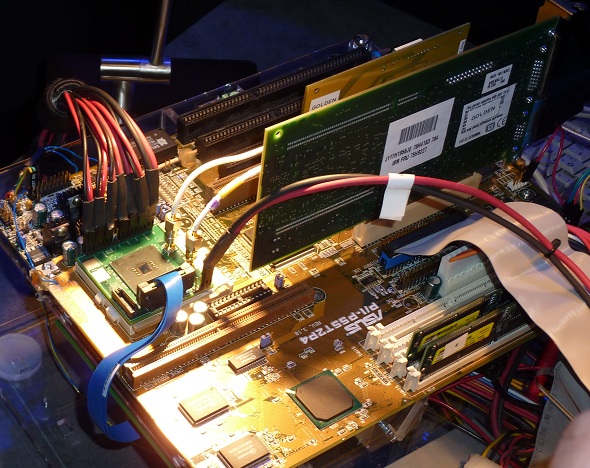 In an interesting experiment designed to show just what can be done with a little tinkering, a Pentium-class processor, sat on top of a Socket 7 ASUS P/I motherboard, was run via solar power provided by a couple of overhead lamps.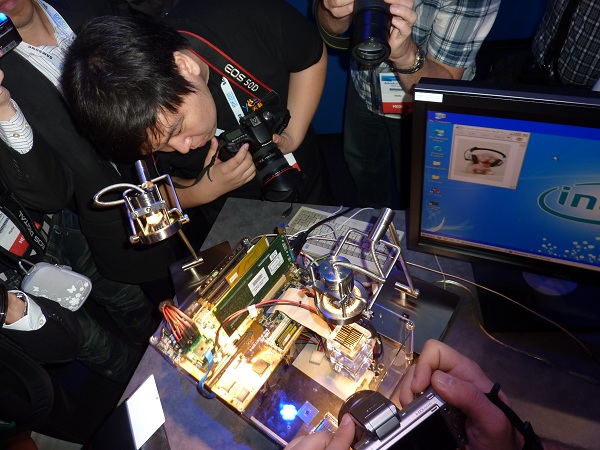 Chugging along running Windows XP, one doesn't need a lot of imagination to understand that the chip was pulling minute amounts of energy. A researcher then blocked out the light and, understandably, the chip crashed. We were interested to learn just what trickery Intel had used for the experiment, which used solar for the CPU alone, but Intel's men in white coats wouldn't oblige.
Undoubtedly cool and geeky, the experiment underscores a much more important theme for Intel: competing in the low-power space with the already-established ARM ecosystem. Intel really needs to get into the low single-figure TDP space if it's to have a realistic chance in the tablet and smartphone market.