Chip-maker AMD is putting considerable store in the qualities of its upcoming Llano Accelerated Processing Unit (APU). In case you've been living under a large rock, Llano is the codename for AMD's mainstream notebook and desktop chips for the second half of 2011. Llano processors are important because they bring together (up-to) a quad-core CPU and a DX11 Radeon graphics core on to one piece of 32nn-transistor silicon.
It's no secret that AMD is launching a range of mobile chips first, to go up against Intel's second-generation Core processors, and we'll doubtless see Llano laptops invading the retail market in the next two months.
But little is being talked about the desktop variant. Piecing together what we know from rumour and snatched conversations at the industry trade show COMPUTEX, desktop Llano will feature significantly higher speeds than its mobile counterpart, though the underlying architecture is said to be identical.
Motherboard manufacturers have already starting wheeling out desktop Llano motherboards, showing us the brand-new FM1 socket. Word on the street is that these desktop chips, to be productised as AMD A4, A6, and A8, won't be available, in good quantity, until the middle of July - and even that availability prognostication seems bullish.
Yet it's amazing what you can turn up if you look hard enough. Our recent visit to COMPUTEX yielded numerous stories but none more exciting than the appropriation of an engineering-sample A8-3800 (Llano) chip. We've brought it back with us, naturally, and have free rein to publish pictures.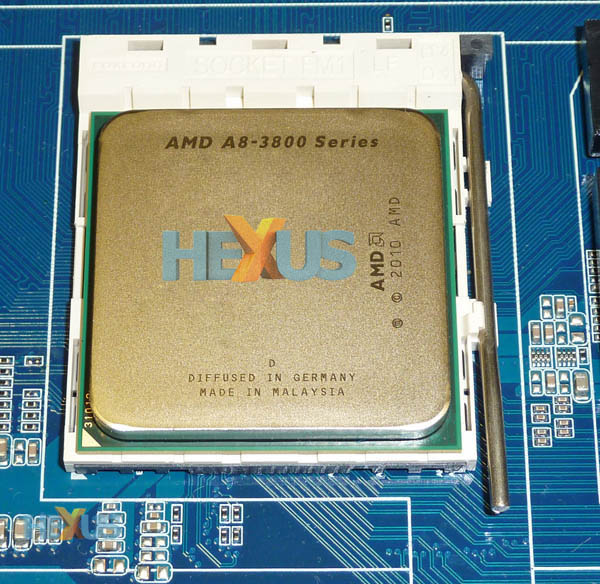 Protecting the provenance of the chip - and, therefore, a clue as to how it was sampled - the finer details are removed.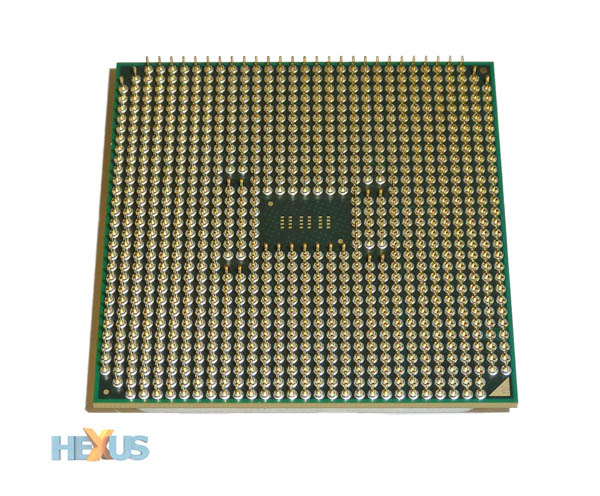 The chip appears to have a 95W TDP, going by early benchmarks, and performance is, well, interesting when compared to Intel's Sandy Bridge processors. Stay tuned for the full reveal in the very near future.