One of the biggest arguments in favour of ARM-based tablets at the moment is the fact that the battery life far exceeds that of their x86 counterparts. It looks like AMD is going to try and redress the balance though, with a new low-power version of its already frugal Bobcat-based Fusion APUs.
According to PC Watch, reps at a Singapore launch-event for the Brazos platform revealed that a cut down version of the 9W Ontario CPU was in the works for tablet PCs. By removing some of the capabilities of the memory controller - including support for higher capacities - and trimming the I/O capabilities to one port of each type, the AMD engineers have managed to fit the chip into a 5W power-envelope.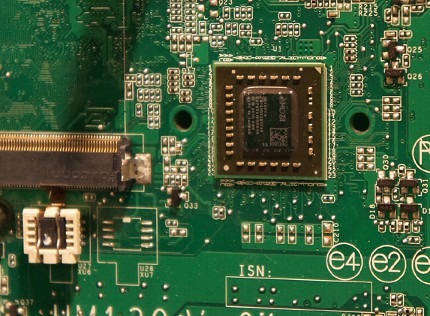 The result is a dual-core chip clocked at 1GHz with a DirectX 11 graphics-core that should perform identically to the full-fat C-50 APU that's starting to pop-up in netbooks. It looks like Acer will be the first OEM to get its hands on the tweaked silicon when it arrives in the Windows slate that was rumoured to be powered by an unnamed AMD chip.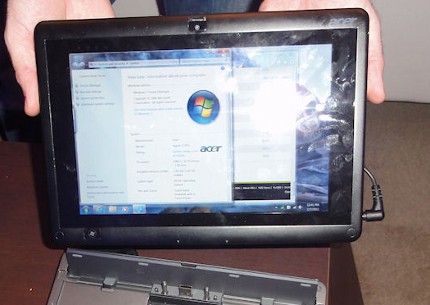 In theory, this new processor will deliver superior performance and broader capabilities than a dual-core ARM processor while still allowing a decent battery life. They should also give Intel's latest low-power Atom CPUs a run for their money, especially when it comes to anything remotely GPU-intensive.
The rumour suggesting that Acer would be using an Ontario APU in its Windows tablet also pointed to a February release date, so it's possible that we'll have more info on this new chip very soon. Beyond that, we wouldn't be surprised if other manufacturers started to take an interest in AMD's frugal processor in the near future.