Hidden in the press releases for Acer's upcoming tablets was the fact that the 10in Windows slate would be running on unnamed hardware from AMD. While we were quietly confident that it would be one of the company's upcoming Bobcat APUs, we expected to have to wait a while to find out more details.
Now Digitimes is reporting that an AMD C-50 'Ontario' APU will be powering the device. The chip will include a Radeon HD 6250 graphics-core and fit into a 9W power envelope, which should give it performance and power-characteristics that are ideal for the form factor. The source also notes that the device will include two 1.3MP webcams and WiFi and 3G connectivity options when it launches in February.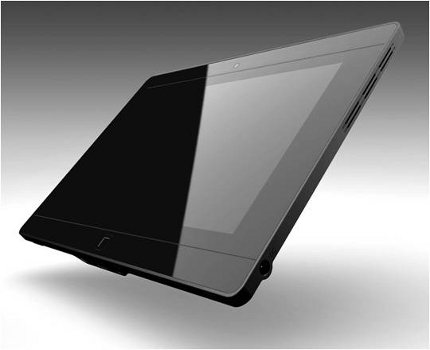 It didn't take a huge amount of imagination to figure out that the 'unnamed AMD processor' would belong to the Bobcat family, and with its low power-draw, the Ontario chips seemed an obvious fit. However, this is newsworthy because the chip-maker has tended to downplay the importance of tablets in its overall strategy.
If you take a gander at the company's roadmaps, you'll notice that these APUs don't really seem to be aimed at keyboard-less devices. Instead the focus is on "HD Netbooks", whereas the 28nm Krishna and Wichita APUs will be pushed for use in tablets starting later next year. Obviously this isn't stopping manufacturers, though.
The relative graphical-prowess of the Bobcat chips should make them an ideal fit for consumption-focussed tablets, and the Ontario APUs could prove an even better fit than Intel's Oak Trail platform. We'll certainly get to find out for sure sometime in the coming months, especially as we draw nearer to this slate's release date.