You know those hexa-core Phenom II processors AMD has in store? Well, it seems they've already filtered through to the Asian marketplace and Chinese users are doing exactly what you'd expect - benchmarking the hell out of them.
One such user of Chinese forum coolaler.com has his/her hands on AMD's top-of-the-range part - the 3.2GHz Phenom II X6 1090T, which hits 3.6GHz with Turbo CORE - and has been putting it through its paces on an MSI 790GX motherboard.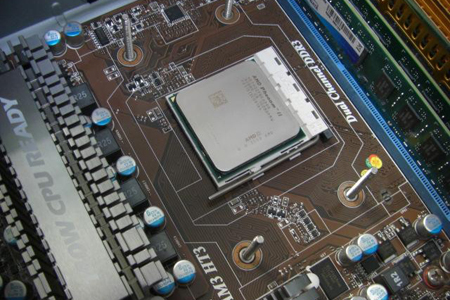 Whilst we can't comment on the authenticity of the benchmarks, they do state the obvious - AMD's six-core part flies when it comes to multi-threaded applications.
It's unlikely to pose a threat to Intel's all-conquering Core i7 line, of course, but with AMD's Phenom II X6 parts said to be priced from around £165, it's an entirely different ball game.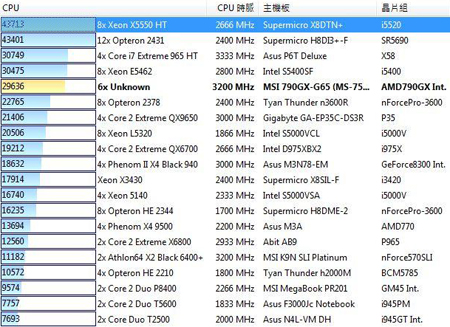 For the complete spread of leaked benchmarks - including the likes of Cinebench, 3DMark and wPrime to name but a few - head over to coolaler.com.
Although yet to be officially confirmed by AMD, the first wave of hexa-core Phenom processors are believed to line up as detailed in the below table. Expect to see and hear more on the Phenom II X6 line in the coming weeks.
CPU
Clock Speed
Turbo CORE
L2 Cache
(per core)
L3 Cache
(shared)
Process
TDP
Socket
AMD Phenom II X6 1090T
3.2GHz
3.6GHz
512KB
6MB
45nm
125W
AM3
AMD Phenom II X6 1075T
3.0GHz
3.5GHz
512KB
6MB
45nm
125W
AM3
AMD Phenom II X6 1055T
2.8GHz
3.3GHz
512KB
6MB
45nm
125W
AM3
AMD Phenom II X6 1035T
2.6GHz
3.1GHz
512KB
6MB
45nm
95W
AM3