Looks as though some stores in Asia are already stocking Intel's Core i5 processors, codenamed Lynnfield, as Chinese users already have their hands on the 2.66GHz Core i5 750.
The part, scheduled to launch early next month, has been picked up by users at Chinese websites coolaler.com and xfastest.com, and has undergone the customary process of being photographed and benchmarked.
Planning on a Core i5 build? Here's what you'll be getting your hands on in September.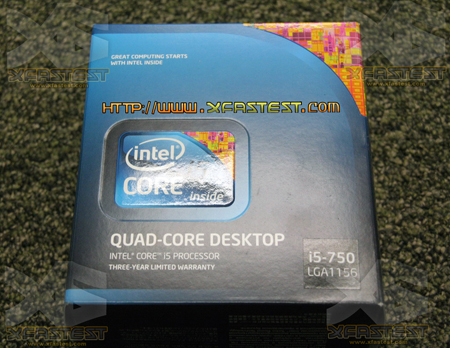 No real surprises with the retail packaging, but you do get a quick look at Intel's reference LGA1156 cooler. Remember, we're looking at a processor for an all-new socket, and come September, LGA1156 will be used by both the Core i5 750 and the Lynnfield-based Core i7 860 and 870. Confusing, we know.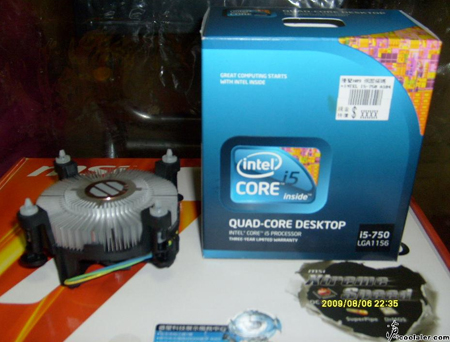 Not wasting any time, we've also been handed a couple of benchmarks - including SuperPi calculations and CPUMark.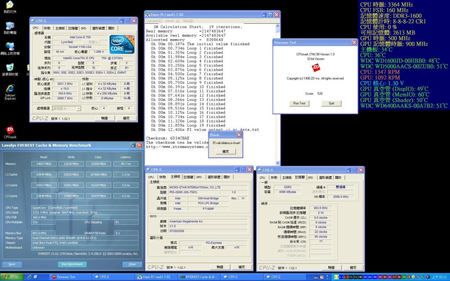 We take all third-party benchmarks with a pinch of salt, but we're already seeing the obvious - Intel's Core i5 750, on a clock-for-clock basis, performs somewhere in between a Core 2 Quad and a full-fat Core i7. Want an in-depth performance analysis? Stay tuned for our upcoming review.