AMD has let a new CPU out the bag in the form of the Phenom II X4 42 Black Edition TWKR.
The limited-edition part, pictured in its shiny-black box below, is aimed at the overclocking/enthusiast crowd and won't be made available at retail. Instead, AMD's circulating less than 100 TWKR processors to partners such as Maingear - who are today giving away two of the chips as part of a competition.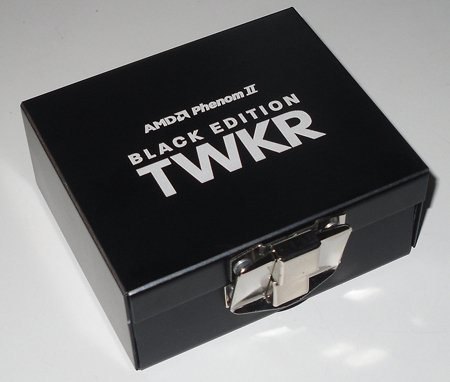 So what is exactly is it? Put simply, it's a cherry-picked and unlocked 45nm Phenom II X4 processor for AMD's AM3 platform. Officially, AMD's calling it "a limited-edition chip created to provide extreme overclockers with a powerful tool to initiate serious performance."
Out the box, its four cores are clocked at just 2GHz (hence the X4 42 branding), and it's imbued with 8MB of cache. It isn't what you get out the box that matters, mind you. What's important here is what the TWKR part can achieve when pushed.
AMD reckons TWKR parts can handle more voltage and scale higher than any other processor on the market. In theory, it should breeze past a Phenom II X4 955 Black Edition by a few hundred megahertz with just air cooling, and we reckon it'll hit over 6GHz with some liquid nitrogen.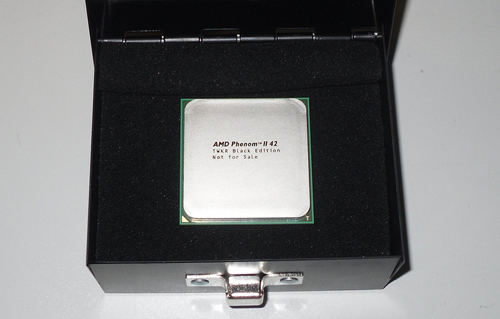 As for the name, we're told that TWKR stands for "Those Who Know", and that the R has strangely been slapped on to make it sound like tweaker.
It's a good way to get people talking, we reckon, but the cream of the retail crop remains Intel's Core i7 975 Extreme Edition.
Fancy your chances of bagging a Phenom II X4 42 Black Edition TWKR CPU? Stay tuned to AMD's Desktop Twitter handle for updates on upcoming TWKR contests.