It was way back in April 2008 that Intel's Atom processor made its debut, and despite the fact that it's still selling like hotcakes, it's certainly due a refresh.
That refresh will be happening later this year, with an Atom successor going by the codename of Pineview - a chip that literally brings more to the table. The tiny Pineview chip, pictured below, is being shown off at COMPUTEX '09 and is well on its way to becoming a fully-fledged SoC (system on a chip) as it features a CPU, a GPU and a memory controller on a single die. Put that together with Intel's Tiger Point I/O and you've got what it calls the Pine Trail platform - a solution that, depending on performance, could spell trouble for NVIDIA's ION.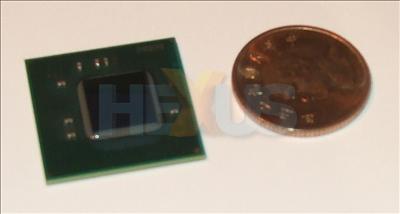 Pineview's a 45nm part, and by integrating other components into the chip, Intel reckons it'll reduce overall power draw and increase battery life on systems such as netbooks. Clock speeds for both CPU and GPU remain unknown, but we're led to believe that the first Pineview chip will feature a dual-core CPU.
Just how efficient is the Pine Trail platform? Well, Intel reckons it'll run cool enough to feature in completely passive systems. Here's Intel's Pineview-based demo system running without a single fan: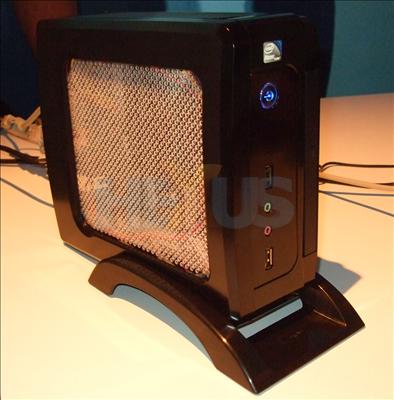 Intel expects to see the first Pineview-based systems to ship later this year. The netbook/nettop craze is just getting started, it seems.