Peeling back the AMD Phenom II X4 955 Black Edition CPU onion, we first reported on the likelihood of the chip over a month ago. Yesterday brought news of a US etailer having said chip on its site, priced at $325.

Both reports were based on conjectures more than hard fact, but, now, it seems as if the X4 955 BE is very much a reality.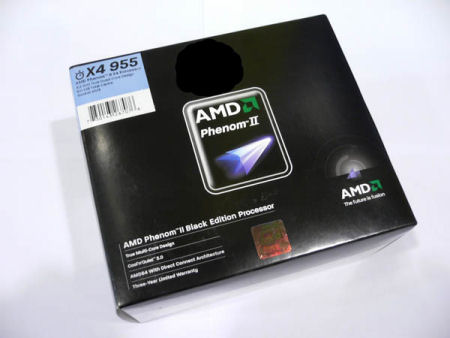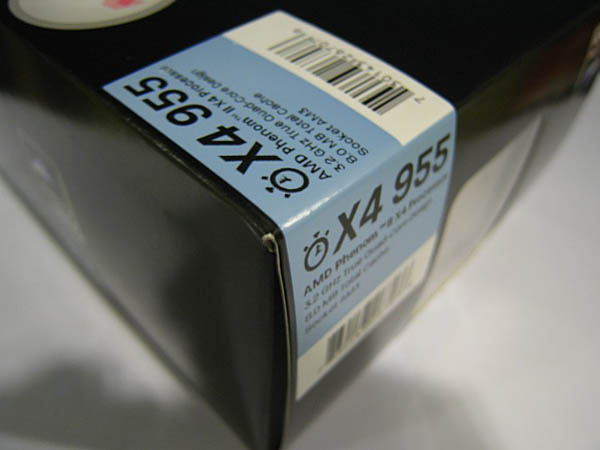 Already available to buy in Hong Kong, Techpowerup reports that a reader snagged the as-yet-unreleased processor for the princely sum of around £190.

Adding on our wonderful VAT and taking into account that the AM2+ Phenom II X4 920 is available for £150 and the also-AM2+ X4 940 for £182. the '955 should come in at £220. Such a price would (slightly) undercut the Intel Core i7 920 but put it in the firing line of the 2.83GHz-clocked Intel Core 2 Quad Q9550.

The AMD chip will be clocked in at 3.20GHz, have 8MB of cache (2MB L2, 6MB L3), and run off Socket AM3, meaning DDR2/DDR3 support, according to the box info.

Would you pay £220 for an AMD Phenom II X4 955 Black Edition CPU that'll clock to 4GHz without too much difficulty, or do you see Intel's position as being too dominant in the £200-£250 space for it to be a serious contender?

We reckon that a sub-£200 price would make it a good buy. Anything more and the Intel juggernaut, Core i7, becomes favourite.