AMD's 6C/6T Ryzen 5 3500 processor is now official. Overshadowed significantly by the launch of the powerful AMD Ryzen 9 3950X yesterday, the Ryzen 5 3500 quietly appeared in entry level configurations of the new Alienware Aurora Ryzen Gaming Desktop.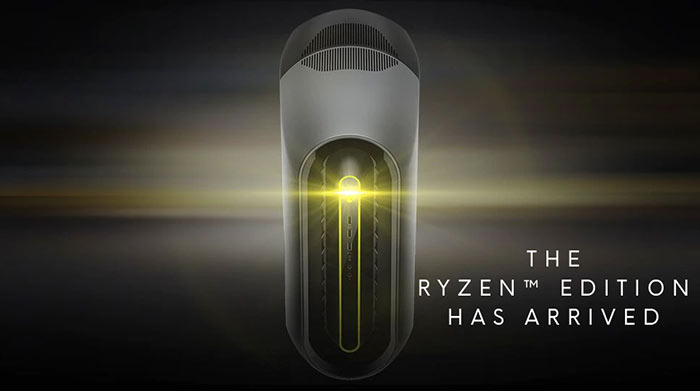 HEXUS previously reported upon a probable AMD Ryzen 5 3500 desktop processor launch back in August, when Tum Apisak leaked a 3DMark Physics score for the processor and 'confirmed' it was a 6C/6T part with base/boost clocks of 3.6/4.1GHz. All this Twitter leaked early info has proved to be correct, as you can see in the official processor specs screenshot below: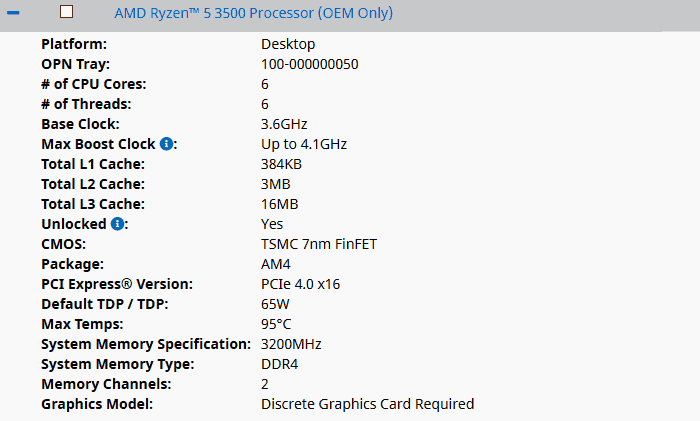 Using AMD's comparison tool it is clear to see that the (OEM only) Ryzen 5 3500 shares a lot of the characteristics of the popular Ryzen 5 3600. However there have been a couple of snips, (other than the headlining lack of SMT), to make this an attractive choice for OEMs. First of all the max boost clock is 100MHz less than the Ryzen 5 3600, and secondly, it has half the L3 cache at 16MB.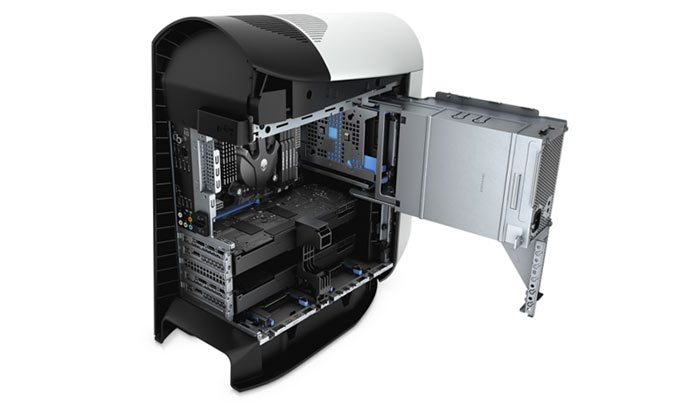 Tech site Tom's Hardware received a statement about the new AMD Ryzen 5 3500 processor after an article it published highlighted its introduction in the new Alienware systems. Concentrating on the positives - not mentioning any of the snips above - AMD said that "This processor will enable our partners to take full advantage of AMD's most advanced CPU platform, offering powerful gaming and high-speed productivity performance, with a support of industry leading PCIe 4.0, AMD's Precision Boost Overdrive and Ryzen Master Utility." AMD's spokesperson added a reminder that the Ryzen 5 3500 will be OEM only, and it will be distributed only in certain world regions.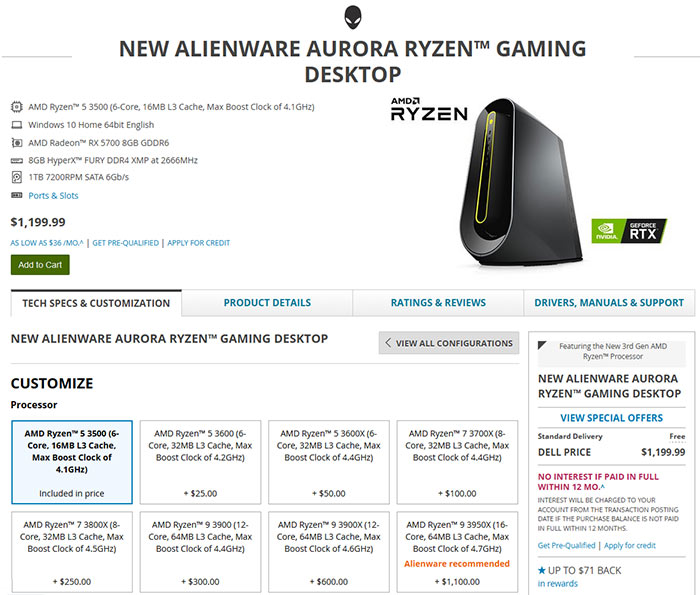 The Alienware Aurora Ryzen Gaming Desktops featuring the AMD Ryzen 5 3500 appear to be purchasable immediately. Interestingly, it is possible to customise this system by swapping out the 6C/6T processor for a 6C/12T Ryzen 5 3600 for an extra $25, or switch to the "Alienware recommended" 16C/32T AMD Ryzen 9 3950X - for which you need to add US$1,100 to the $1,199 base price. There are plenty of other upgrade options available too (RAM, GPU, storage, etc).