Intel has provided a preview of the content it will share at its opening keynote on Tuesday. The proper event will kick off with an address by Gregory Bryant, Intel senior vice president and general manager of the Client Computing Group at TICC, at 1.30pm Taipei time on Tuesday (6.30am in the UK). We will have quite a lot more info and charts after that presentation but for now we just have a couple of highlights to share; a little detail about the special edition 9th Gen Intel Core i9-9900KS processor, and an outline sketch of the first 10nm Ike Lake processors with Gen 11 graphics.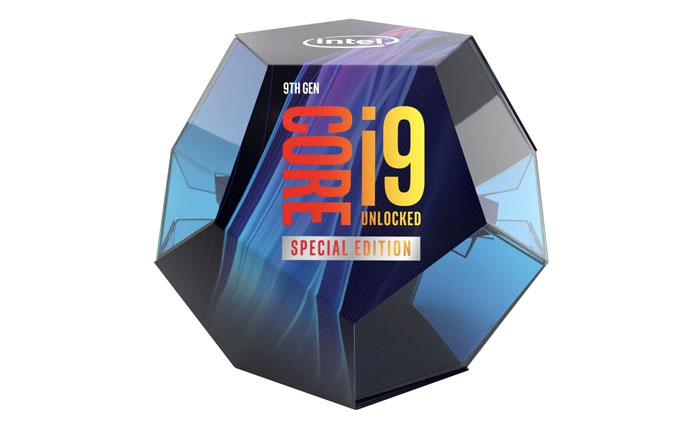 9th Gen Intel Core i9-9900KS
This is a special edition processor that Intel has prepared for desktop PC gamers. The firm says that the tweaks and refinements delivered by the Core i9-9900KS make "the world's best gaming desktop processor even better."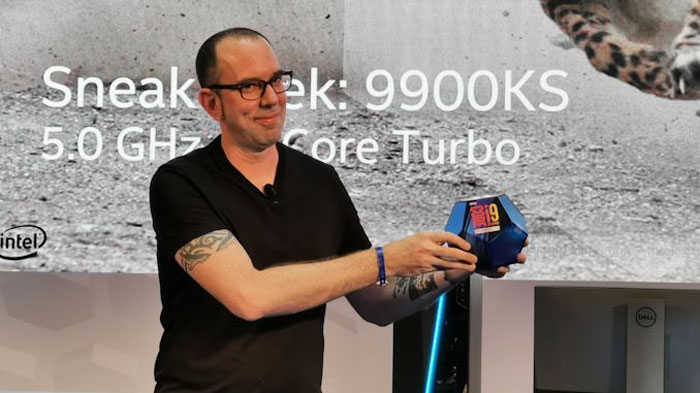 The headline quality of the i9-9900KS is that it delivers an all-core turbo of 5.0GHz. If you compare it against the flagship i9-9900K, that isn't the only uplift though. They both offer 8C/16T processing, with a max single core turbo frequency of 5.0GHz, and UHD 630 graphics. However, the base frequency of the i9-9900KS is 400MHz faster at 4.0GHz, and its all-core Turbo is 300MHz faster at 5.0GHz. Unfortunately we don't know the new processor's TDP or pricing as yet. Intel's special edition processor is based on the same silicon as the i9-9900K but has been selectively binned, so how much extra can it charge over the standard $488 1K unit price?
10nm Ice Lake with Gen 11 graphics
Another tasty teaser was delivered for those interested in Intel's client side computer components – an outline of the upcoming Ice Lake processors with new Gen 11 graphics.
Intel says that Ice Lake will debut on laptops with a heterogeneous computing architecture combining Sunny Cover core architecture with Gen 11 graphics, Thunderbolt 3 and Wi-Fi 6. Additionally these will be Intel's first processors to include DL Boost on the CPU and AI acceleration via the iGPU.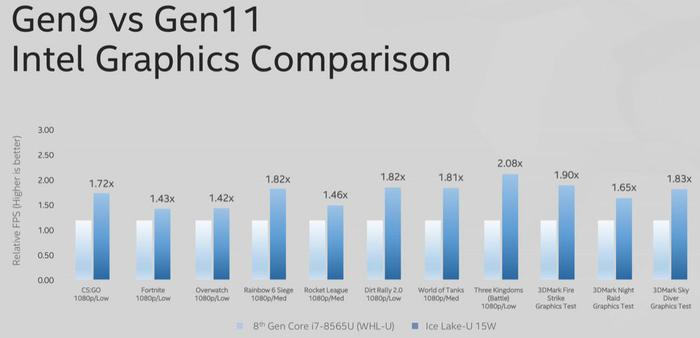 Click to zoom chart
We were provided some Ice Lake performance comparisons to get our teeth into. Compared to a laptop based upon a Core i7-8565U (Intel UHD Graphics 620), a new Ice Lake laptop offers "nearly double" the performance compared to Gen 9 graphics said Intel. Example 1080p gaming speed increases provided were; Total War: Three Kingdoms 2.08X, Rainbow Six Siege 1.82X, and CS:GO 1.72X - see chart above for more. Furthermore, Gen 11 graphics offers Variable Rate Shading to improve performance, confirmed Intel.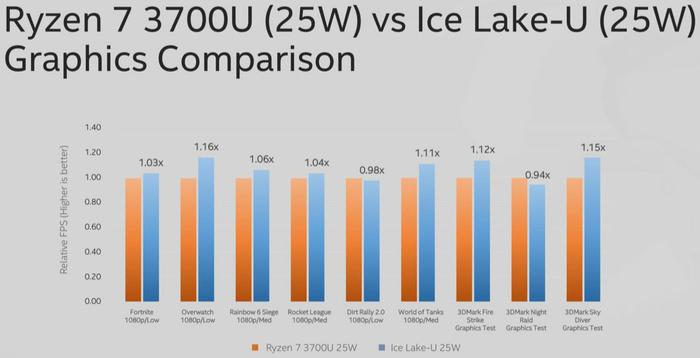 In a DL Boost performance comparison, Intel said its new Ice Lake processor "can offer up to 8.8X higher peak AI inference throughput" using AIXPRT Community Preview 2 on ResNet-50 compared to the AMD Ryzen 7 3700U with Radeon Vega 10 graphics.
Expect more details about the above processors, and other upcoming Intel products, at the keynote address on Tuesday.