Literally snoozing our way through the near-interminable AMD press conference thrown to herald the release of the AMD 780-series chipset, we were pulled - nay, snatched - from our reverie by the flashing of some tasty silicon.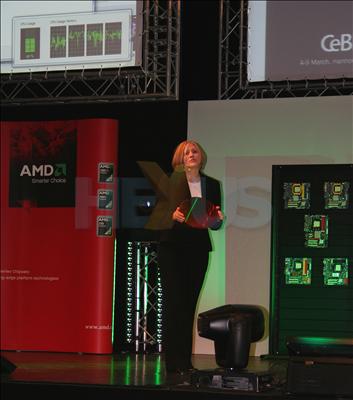 Leslie Sobon proudly displayed AMD's key assets - a silicon wafer containing 45nm 'Shanghai' Phenom quad-core CPUs, fresh out of Fab 36.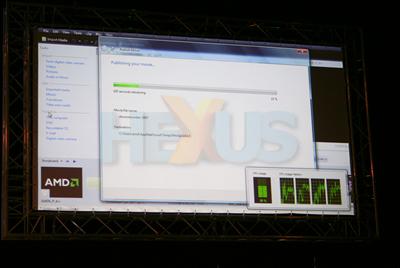 The Shanghai core - code-named K10.5 - is rumoured to bring around 10 per cent clock-for-clock performance advantages over the incumbent K10, with the chips endowed with a healthy 6MiB of on-silicon L3 cache, up from the 2MiB on current 65nm models.

Intel made the transition to the energy-efficient 45nm manufacturing process in 2007. AMD's gone about it in a slightly different way but should be on-track for full-scale production later on this year.

We're rather more interested in 'Montreal' - the current codename for twin Shanghai dies in one multi-chip package....