IDF Spring 2005: Day 1 Keynote : Craig Barrett
IDF Spring 2005: Day 1 Keynote : Craig Barrett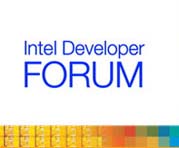 Spring IDF 2005 will be the last keynote with Craig as CEO of the company, he's now taking a position on the board, and is to focus on Intel's strategy for investment within education in the USA ($100million a year).

At this year's IDF they are focusing on platforms designed for different people, looking at the different possibilities and solutions which can be achieved by using the technology.

The Internet has seen massive growth over the past 6 years with 361million people being online in 2000 and it is believed that by 2006 we will see 1.6billion people online. Further, 1 in 10 people will be buying a new mobile phone in 2005, (proof, if it were needed, that David Beckham can sell anything…).

Intel believes that they are driving the path to innovation, this path is, and always will be, dictated by that of investment in research and development. In order to deploy this innovation there is a need to create building blocks which can be deployed as different solutions.

Over the past 50 years we have seen massive introduction of electronics – now you can't escape from them, everything we do in our everyday lives has had some sort of interaction from electronics. Even those whose videos used to flash 00:00 all the time are starting to get a grasp on things. This widespread adoption can grow more, with the use of PCs within developing markets.

Intel has acknowledged that these developing markets are very important, so much so that they are now holding an IDF in Egypt.

Intel need to invest heavily in R&D in order to help drive themselves to the next level of innovation – this is the only way that they feel they will be successful in the long term. The aim of Intel is to innovate and integrate directly on to silicon.

A good example of the integration of something is that of silicon photonics. This is an ideal application of integration to silicon since it will drive down cost and size, and allow the use of optics in communication. In a nutshell: smaller, faster, cheaper… which can only be good.

Intel no longer see the current usage models being driven by speed, they are purely on functionality and feature set. This of course is becoming more and more important to the consumer. People are now demanding a solution, not just a CPU. Take Centrino for example – very successful and worthy of being called a 'good' solution.

Intel do not think they will push the clock speeds much higher, instead they would prefer to use the transistors to increase the feature set, for example with dual core, HT, and virtualization.

Barrett stated that Intel will be delivering dual core from top to bottom, which will have more performance and lower power usage.

Intel have identified what they see as their main building blocks:

Digital Enterprise
Mobility
Channel Platforms
Digital home
Digital Health


All of the above we have covered before apart from Digital Health. Intel have Digital Health which is aiming to hit this segment. This is 15% of the US GDP but is fundamentally lagging behind in the use of technology.

In the form of demonstrations Intel showed several systems – dual core enabled media centre systems for 2005, and 2006, and also systems within the digital home and office.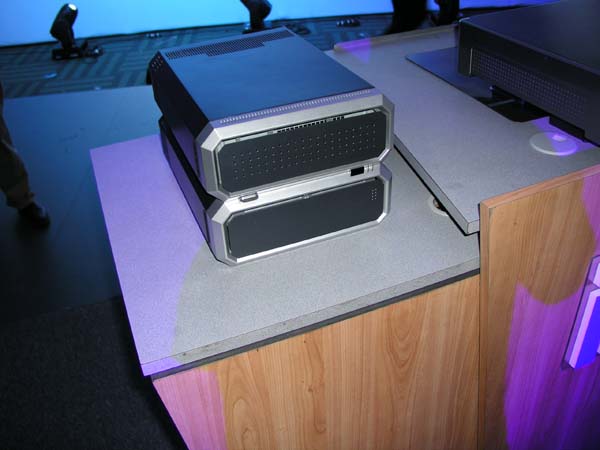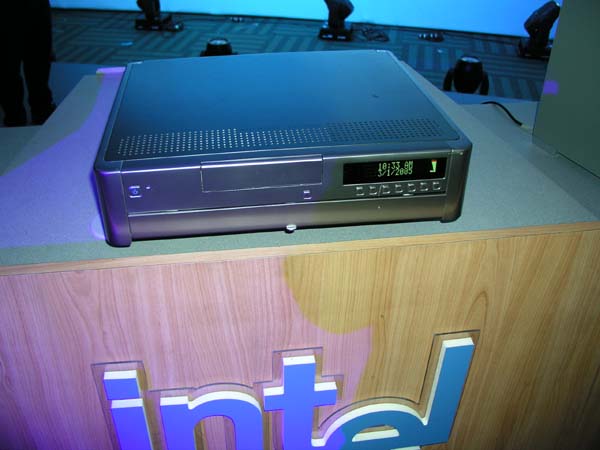 They also showed systems which are designed for the Chinese market and are price point sensitive. The second one has a switch which can move between users. This system can have one for your children which is limited, then you can have another account as administrator.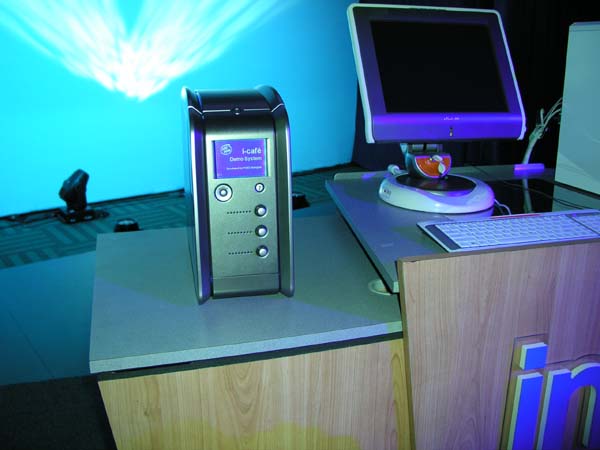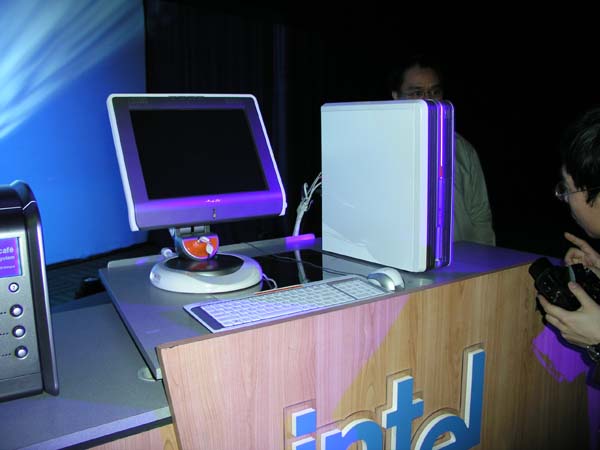 The final demonstration was a car which was 'kitted out' with cameras instead of mirrors and screens to have feeds from around the car. Made by Chrysler, this car has had some serious modding done to it, something even our own Gordy might blanch at!. The car retails for $55,000 but if you want a Centrino powered one it will cost you $153,000, but for that price they do throw in free software upgrades, a full valet and a tank of gas. The entire car can be controlled via a PDA, James Bond stylee, just don't let the kids log onto it while playing GTA. Check out the pictures!