Over the years, abit has, we reckon, been the company that's been most closely aligned with enthusiasts' thinking.

In recent times, though, it has transitioned into an entity that doesn't seem to know quite what it wants to do.

After being bought by industry giant USI, the company began to diversify its product catalogue into such interesting wares as multimedia players, speakers and the like.

We preferred the abit of old, a purveyor of lean, mean and devilishly fast motherboards.

Nonetheless, the brand name still carries weight and a new abit motherboard is an event that most enthusiasts will look out for.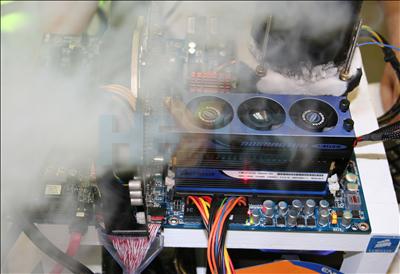 abit chose COMPUTEX 2007 as the vehicle to reconnect with enthusiasts. Its IP35 Pro motherboard, featuring the Intel P35/ICH9R chipset combination, is being used as a base for esoteric overclocking.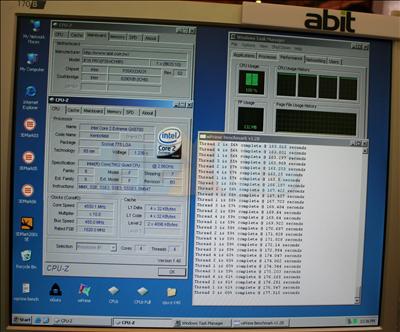 With an unmodified board and voltage adjustments that ship with the retail model, abit managed to run an Intel Core 2 Extreme QX6700 at around 4.5GHz. Bus speed was 455MHz and the FSB more impressive still at ~1820MHz.

Of course, this is a cherry-picked board and it's been tweaked by some of the best enthusiasts in the world but we like to see a company go back to its roots and do what it does best - abit's name still resonates loudly with an entire generation of gamers and enthusiasts.